<![CDATA[I love reading 'What I got for Christmas' posts so I thought I would put together a few of my favourite pressies that I received from my family and friends. This post comes with the normal disclaimer of this kind of post. I'm not trying to show off, just letting you have a small insight into my Christmas. I hope you enjoy as much as I have putting it together.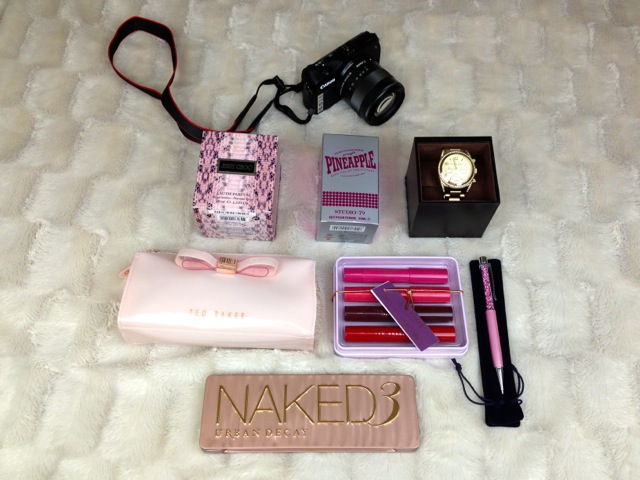 My main pressie from my fiancé was completely unexpected and a dream to get as it means I can now take stunning pictures for Emily Hearts. It's the Canon EOS M camera, which takes both hd videos and photos. I cried a few little happy tears when I opened this pressie.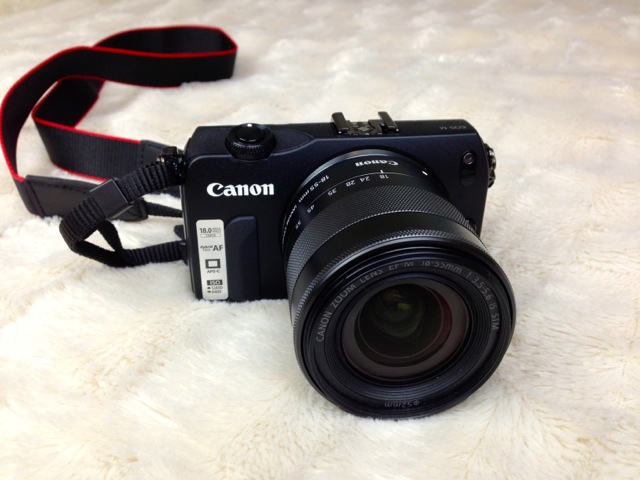 I also got this beautiful rose gold Naked 3 palette from my fiancé. I feel very spoilt because after hearing everyone raving about this Urban Decay palette, and having Naked 2 I knew that this one would be just as amazing.There's so many pretty colours. I had to stop myself from buying it a few times before Christmas and I'm glad I did.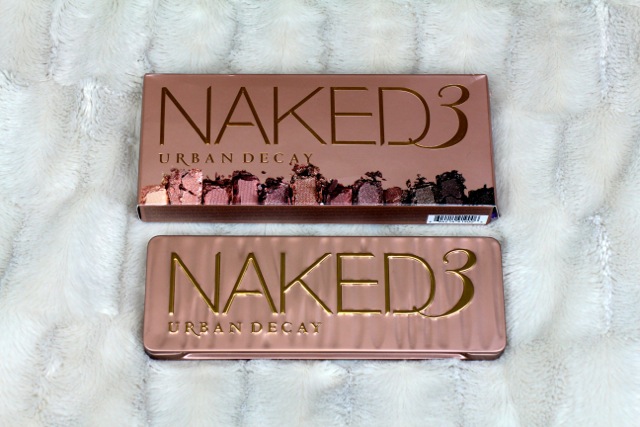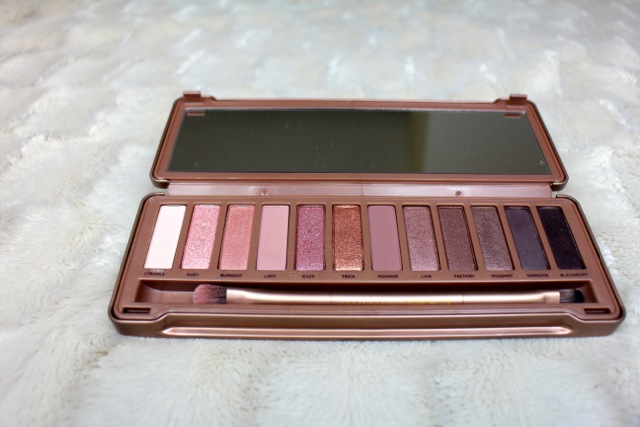 The Jimmy Choo signiture perfume is my all time favourite and I was lucky enough to be given it by my mum. I have had it for a few years running and so it's a definite winner for me with feminine and warm notes. I'm sure it will be a part of a blog post coming soon.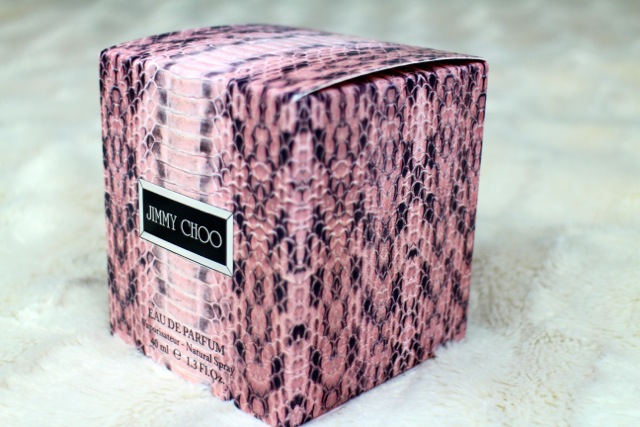 My mum picked up this lovely fragrance for me too. It's the Pineapple dance perfume, I'd never seen it in the shops but it's surprisingly good and I've already been wearing it and received a few complements.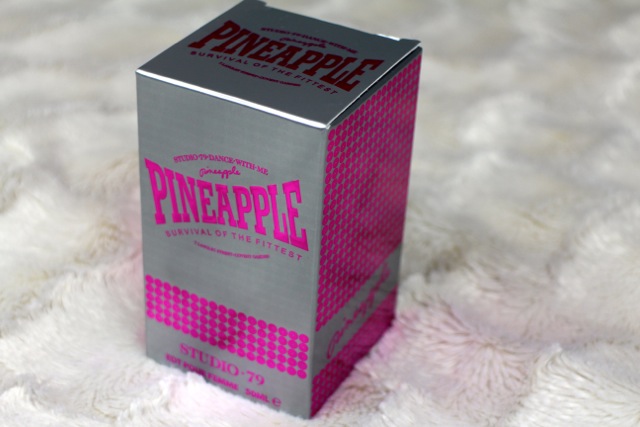 I have been eyeing up the Ted Baker make up bags for a good few months before Christmas. I'm very happy that I found this stunner in my Christmas stocking from my mum. It's from the new collection, I just adore the rose gold touches that this beautiful bag has. This will be a hand bag must have for me in the weeks and months to come.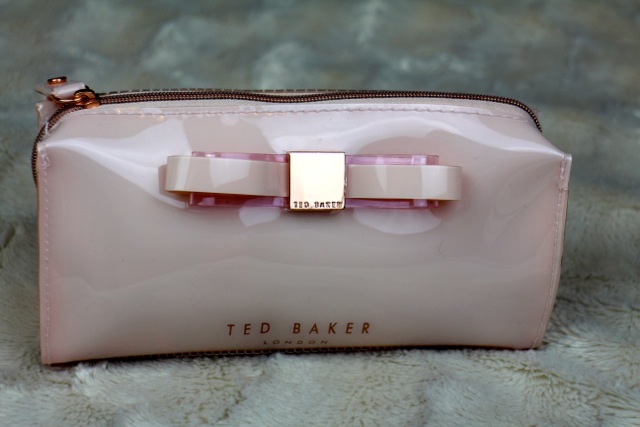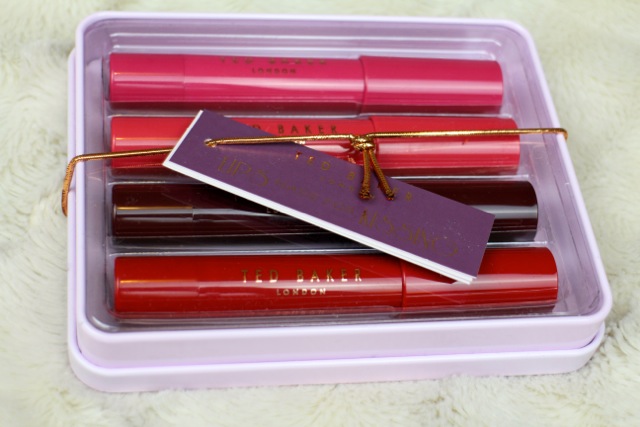 My mum also gave me these four gorgeous lip crayons from Boots at Ted Baker. They are beautiful and all really bright colours which are perfect for both winter and summer. I can't wait to style them with some outfits.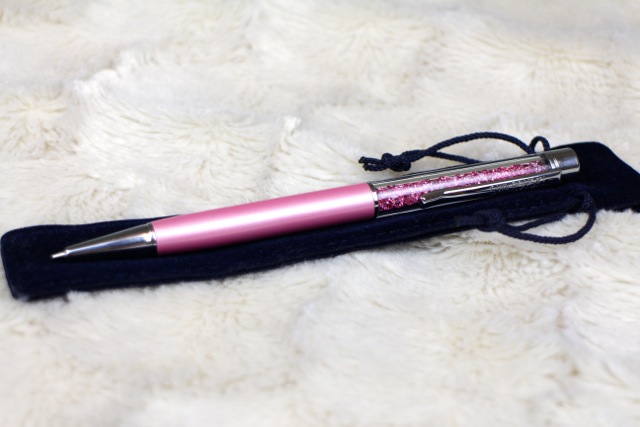 I received this lovely pen from my in-laws to-be. I had been admiring my sister-in-laws to-be Swarovski pen recently and they must have remembered how much I loved it. I love getting new pens and this is something special. I have been using it non stop since I received it and I even started writing a children's book with my nan this week. It's like a good luck charm.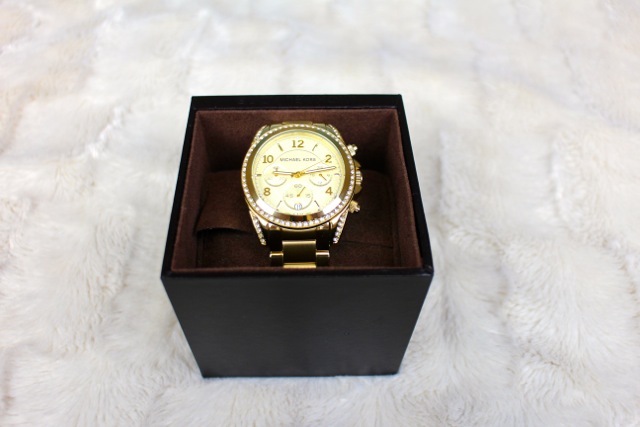 My dad and my sister bought me this amazing watch. I've wanted a Michael Kors watch for as long as I can remember and this is really something special. It's everything I wanted and more and I totally didn't expect that they would actually get it. I was mega spoilt this year so a massive thank you for all of my pressies. I'd love to know what you got from under the Christmas tree so leave me some links and comment and I'll be sure to read them. Happy Shopping!