<![CDATA[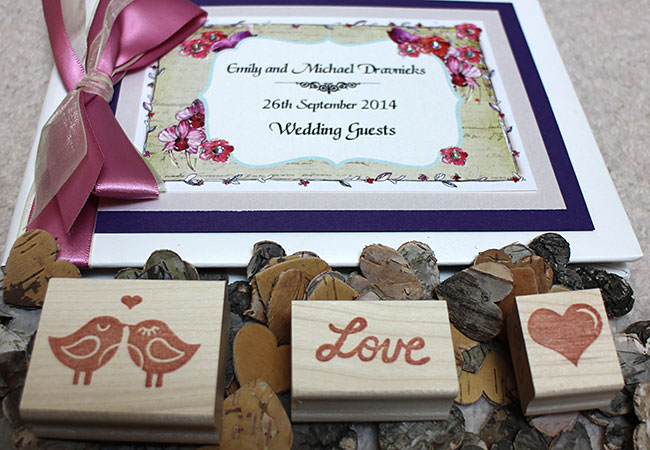 Not on the high street. com were kind enough to send me some products through for the wedding and I'm so impressed with them. They are all from different sellers so here they are in a little bit more detail.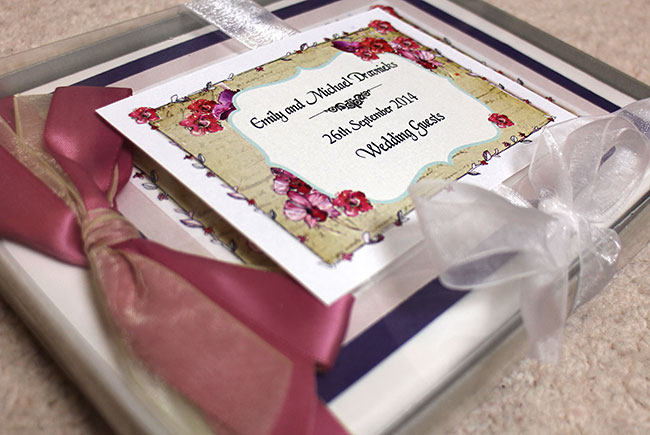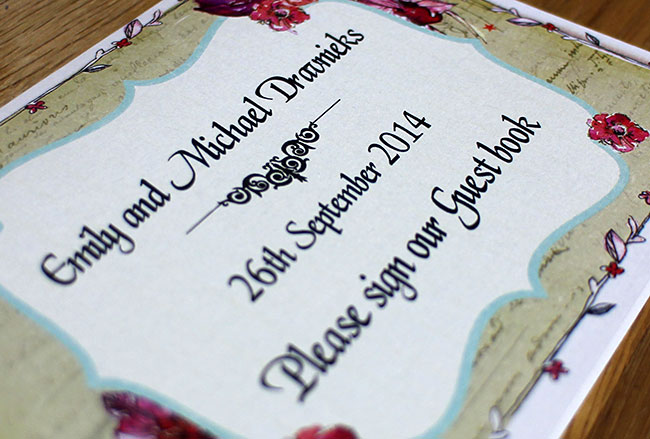 The guest book with flowers from 2by2 Creative is gorgeous. It's personilised in a darker version of our wedding colours and it has our married names on the cover which is so strange to see but very exciting. It's suddenly made it all real and the guest book also comes with an accompanying 'Please sign our guestbook' card that you can get framed if you wanted. We also received a lovely hand written thank you note with a sweet little bird on, pictured below and its so cute. The guess book also has 50 pages included which means that it has 100 sides for guest messages. That's more than one page per guest which is lots of space and filling it is very doable which is good.  We are both so happy with it and I have a smile on my face every time I look at it. The Personalised guest book with flowers is priced at £25 and it's well worth the money.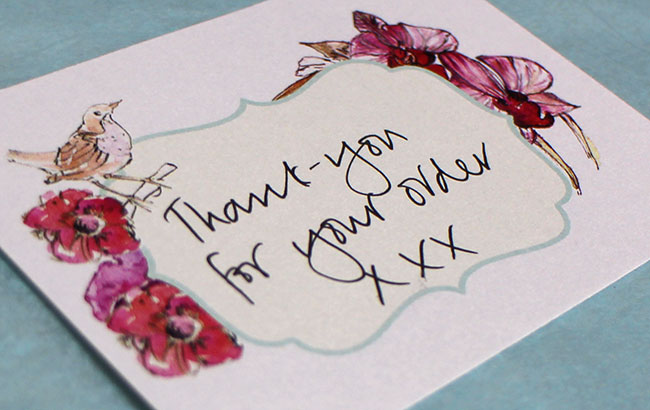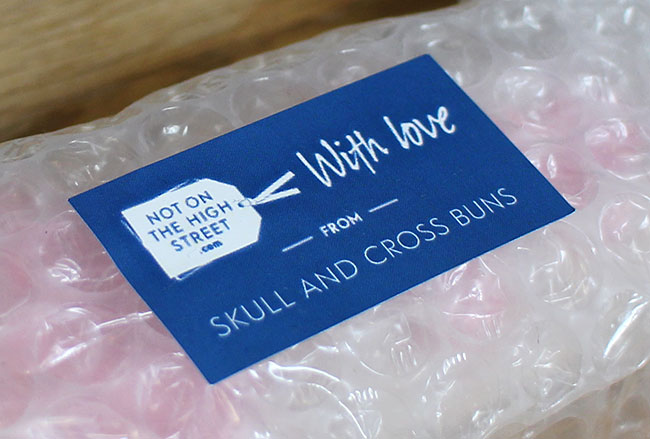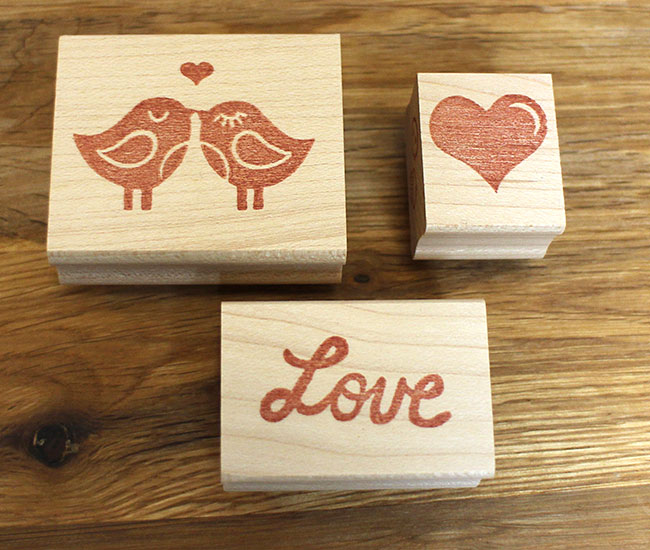 We were also sent some really lovely stamps from Skull and Cross Buns to go with the guest book. These things are amazing. We got the love heart, the word Love and Love birds, again so cute and they will fit in with our guest book so well. I also loved the little sticker that they sent with the package too. I can't wait to use them and they may even feature somewhere on our invitations too.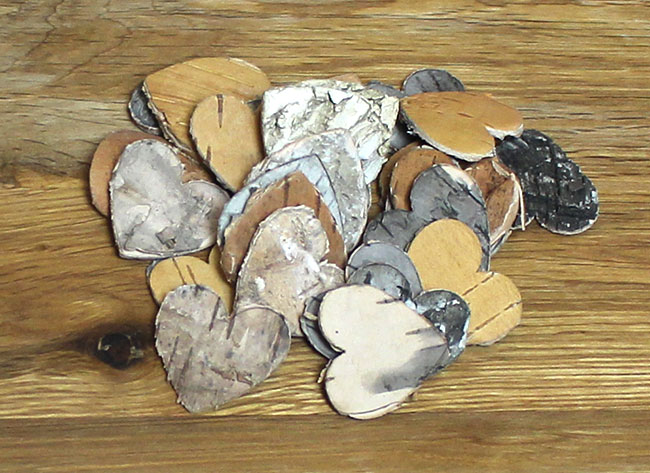 The final product we were sent is the box of Heart Shaped Table Confetti from Hollyanna, a luxury interior design company. These hearts are just gorgeous and are made from the bark of birch trees. They look so rustic and will again fit in with our natural wedding theme so well. I might be ordering a few more of these so that all of the tables get some. They are quite expensive at £6 a box but they are so different to anything that I have ever seen. Let me know what you think of these products, and what you have been buying from Not on the High Street.com lately in the comments below. Happy Shopping!