<![CDATA[I recently received these beautiful lipsticks from Max Factor. The new Marilyn Monroe red lipstick collection is made up of four red toned creamy colours, each slightly different. Red is a scary colour to wear as it really stands out, making such an impact but with these four colours there should be a red for everyone.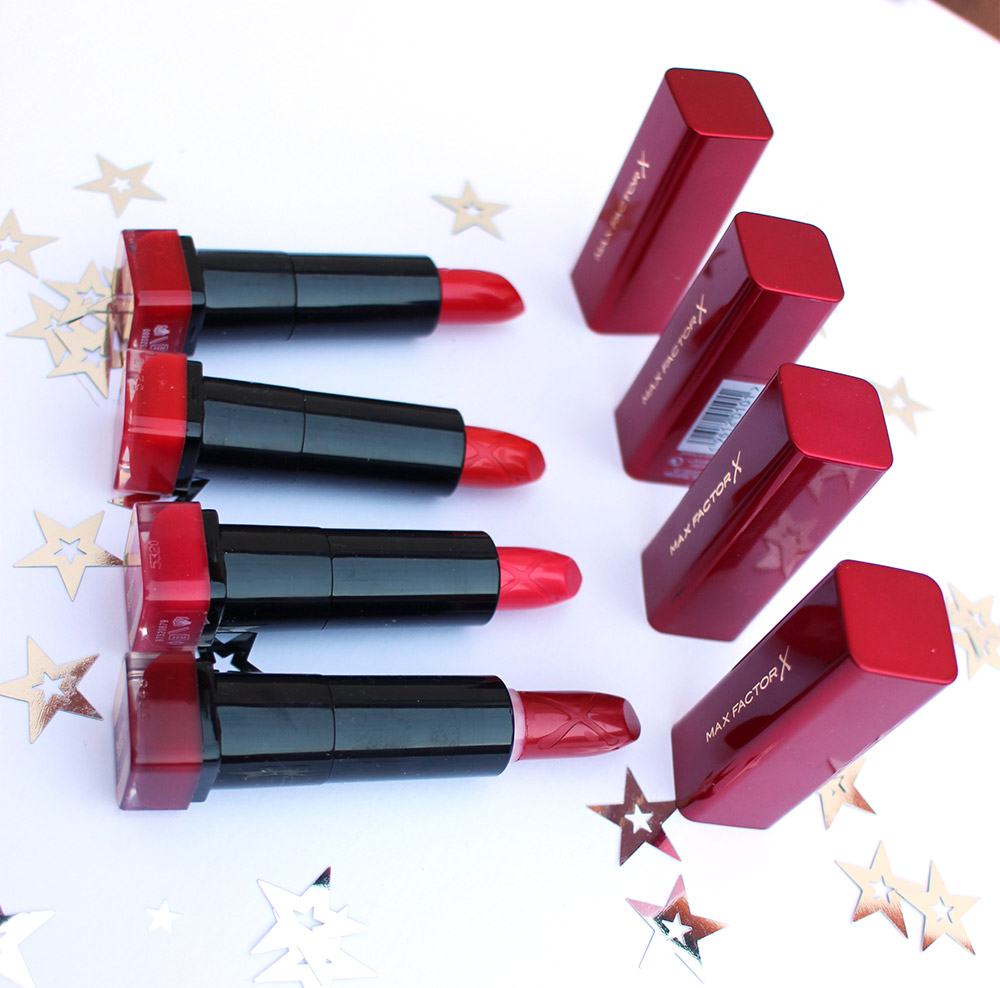 Marilyn Monroe loved her red lip stick and was well known for it. 1.Marilyn Ruby Red – The original red This gorgeous bold red colour was inspired by the shade loved and warn by Marilyn. It's both iconic and career-defining lip colour. Everyone will want to wear it! 2.Marilyn Sunset Red Sunset Red is more an orange shade of lipstick. These kind of tones are suited to warm or olive skin tones. A really pretty colour for an evening out. 3.Marilyn Berry This muted almost coral red with blue undertones is really beautiful. It will make lighter skin tones to pop! It's a great colour to have on all day long! 4.Marilyn Cabernet Ladies with darker skin tones will love this beautiful luxurious deep red. It has purple undertones and is also the only shade to have a slight shimmer. You won't be able to get enough of it!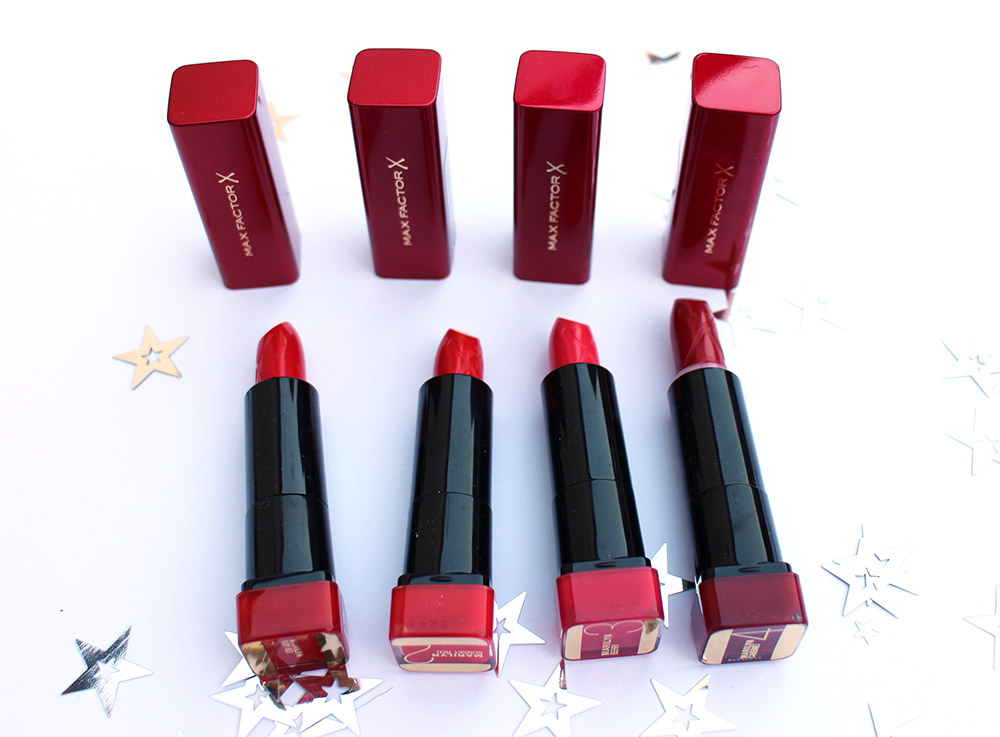 These colours are great for beginners as they don't come out super bright or strong but can be built up with blotting, reapplying and layered for an opaque look.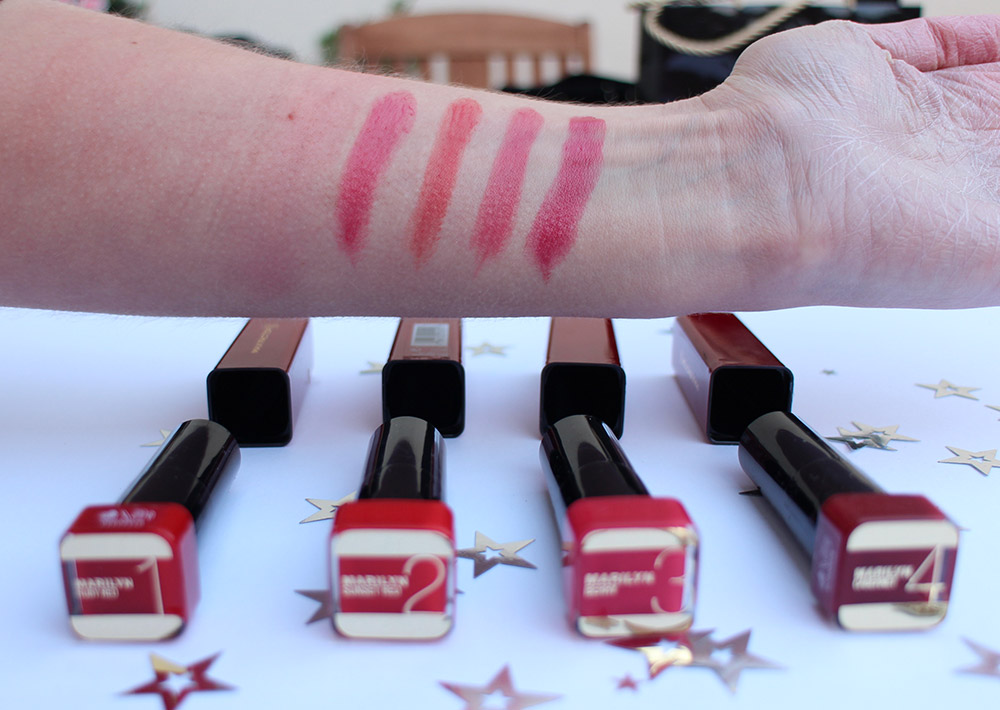 I have really enjoyed trying these lipsticks out but I especially love both the deep Cabernet and the muted Berry. They're both so pretty. The colours overall smell great and they last for hours. If you decide that you want to buy all four colours,  there's one for every occasion and they just want to be loved by you. (sorry, I couldn't resist!)  The packaging is also really very pretty and they're available to get from Boots at £7.99. Which Marilyn lipstick are you loving the look of? Will you be hot footing it down to your nearest Boots for one of these. Let me know in the comments below. Happy Shopping! *Samples from Max Factor.