<![CDATA[It's that time again so I've gathered together my favourite products this month to show you. The days are getting slightly warmer, longer and brighter and I'm very much looking forward Spring and I think this shows in my products here.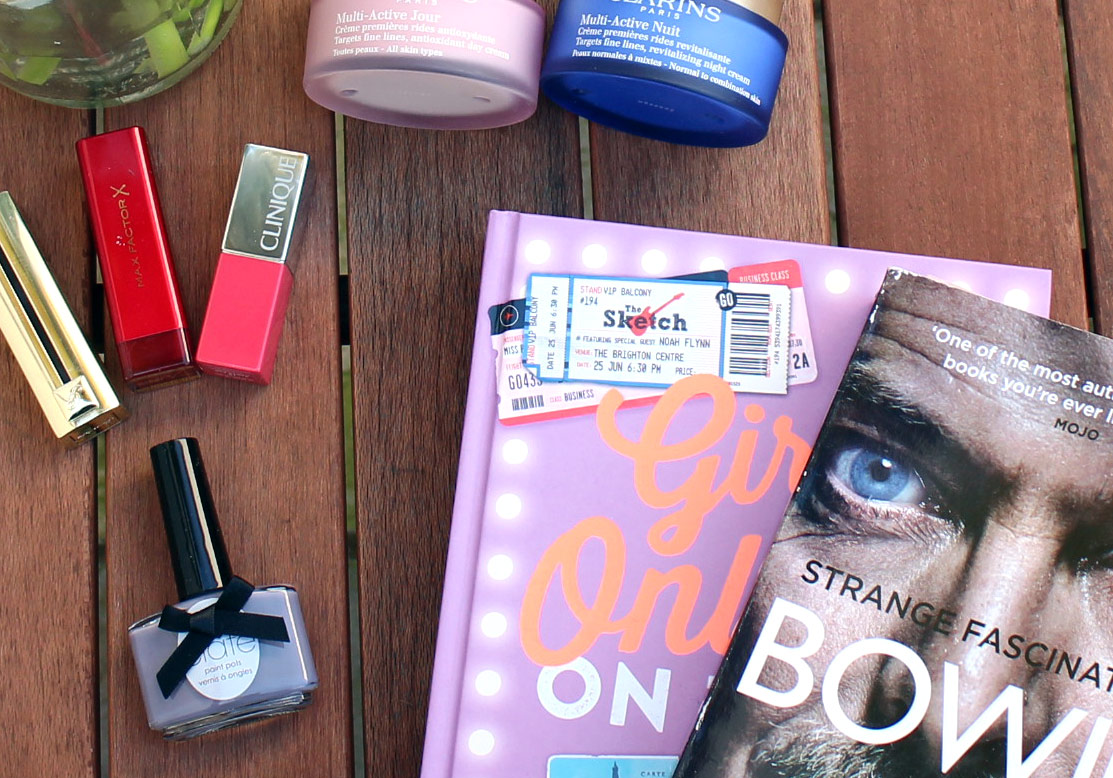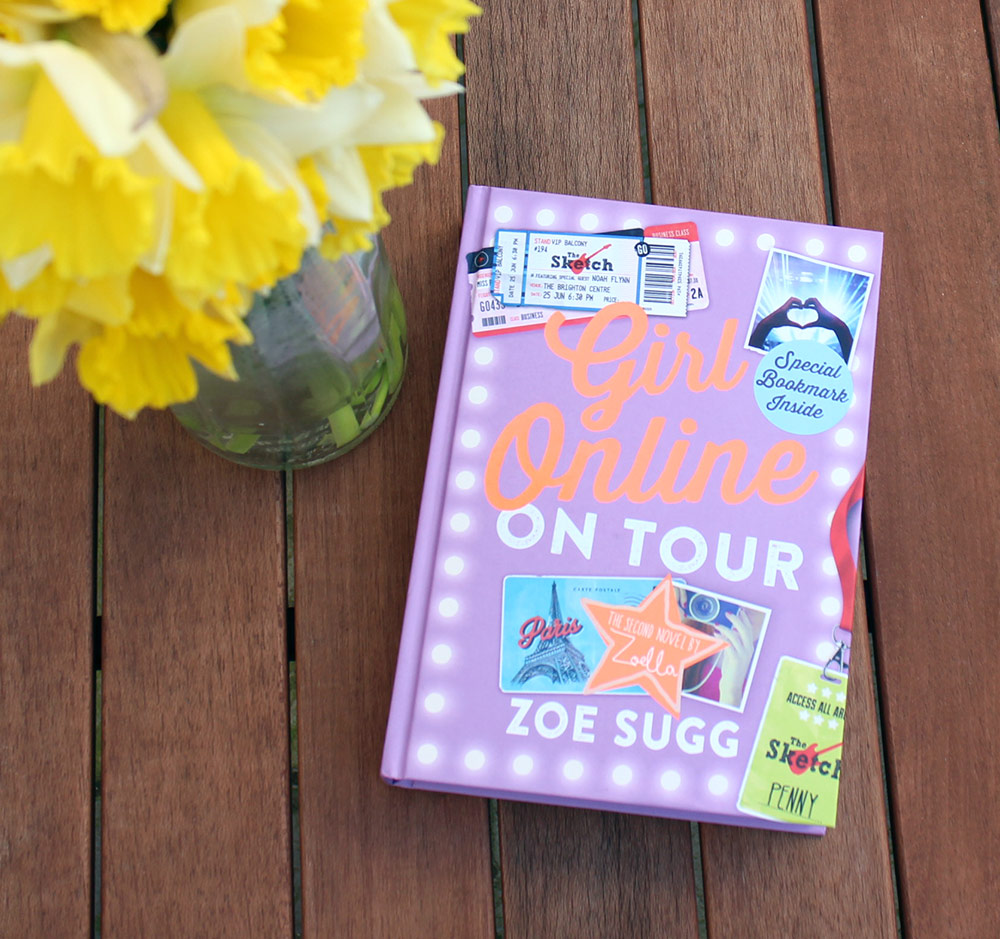 The first item in my Feb favourites is Girl On Line On Tour by Zoe Sugg better known as Zoella. My husband bought me this for Valentine's day and I've only had a short time to read it but I'm already half way through and thoroughly enjoying it. I can't wait to read more.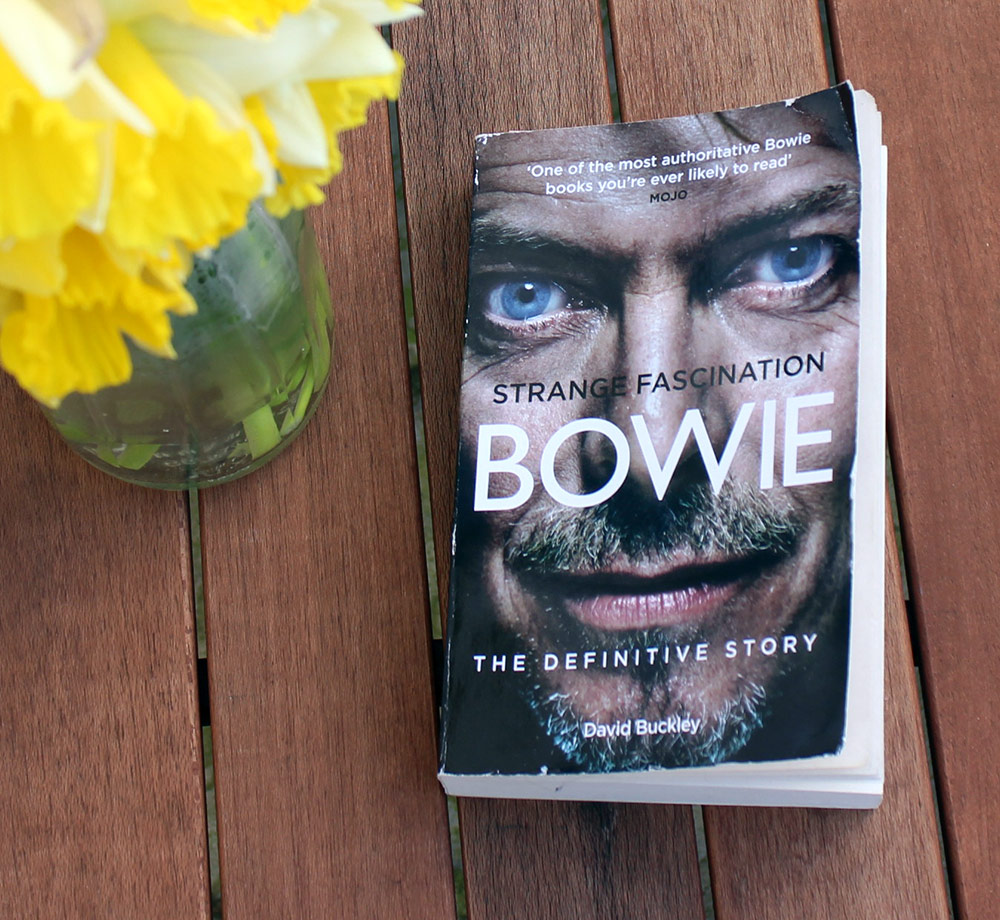 When I've not been reading Girl On Line On Tour, I've been listening to David Bowie which I'm very much enjoying and I've finished this great book on him by David Buckley. It's filled with lots of accounts from his long time collaborators. It's a fab book and if you too are a Bowie fanatic, it's a must read.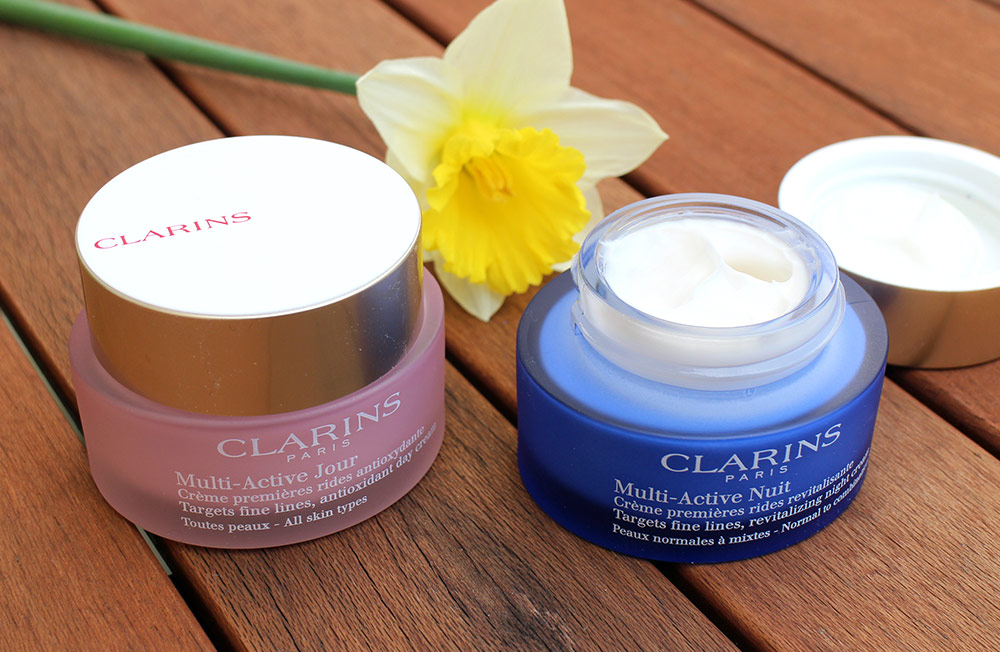 The Clarins Multi- active Day and Night creams are really great moisturisers. The day cream is rich yet light on the skin and it's really helped my skin look amazing in the last month. The night cream smells amazing, it has poppy extract in it and it has really been helping me to sleep recently too.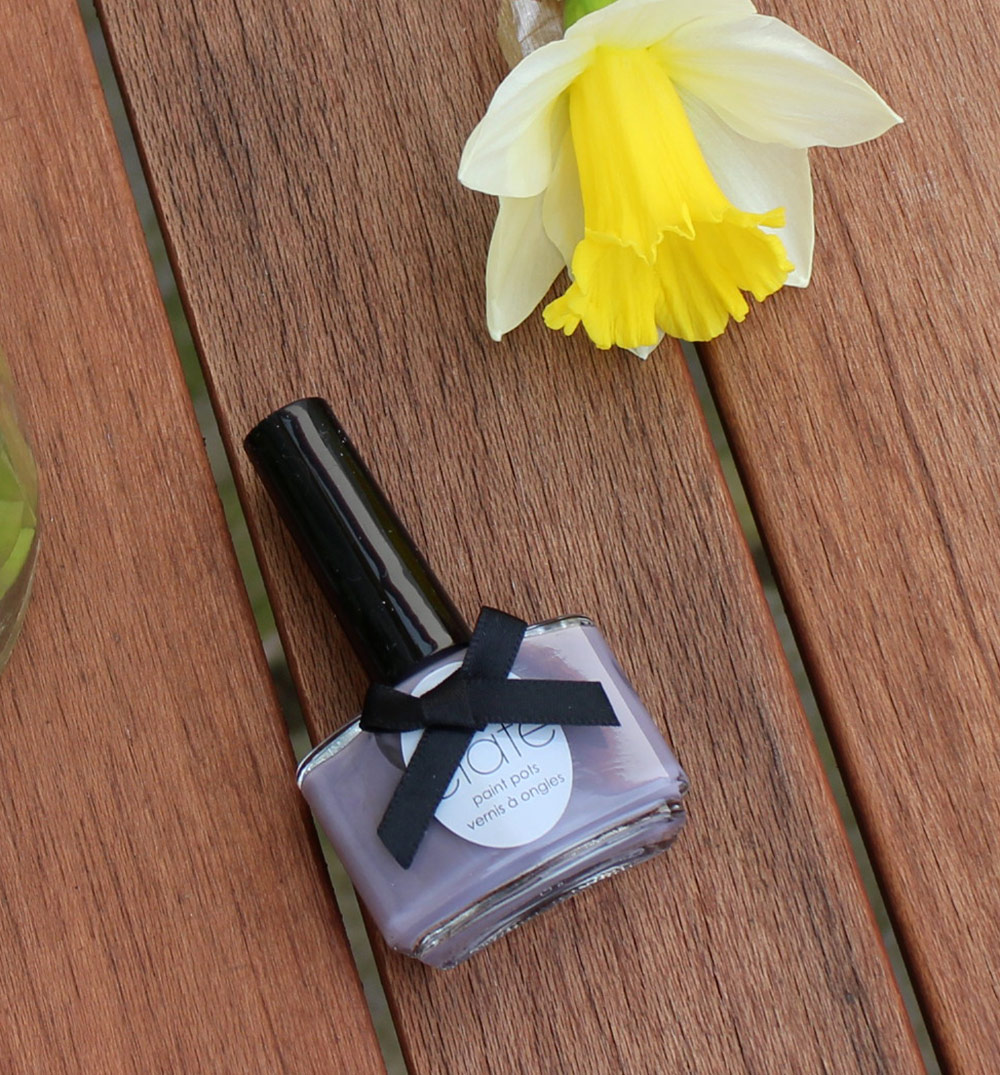 Ciate is fast becoming my all time favourite nail polish brand. I received this one in Pillow Fight from an InStyle magazine. It's beautiful colour. A mauve nude that looks incredible on the nails and goes with everything. And how cute is the bow on the bottle. I've even found that you can get reduced Ciate products from TK Maxx with such amazing colours available so I'm ultra happy.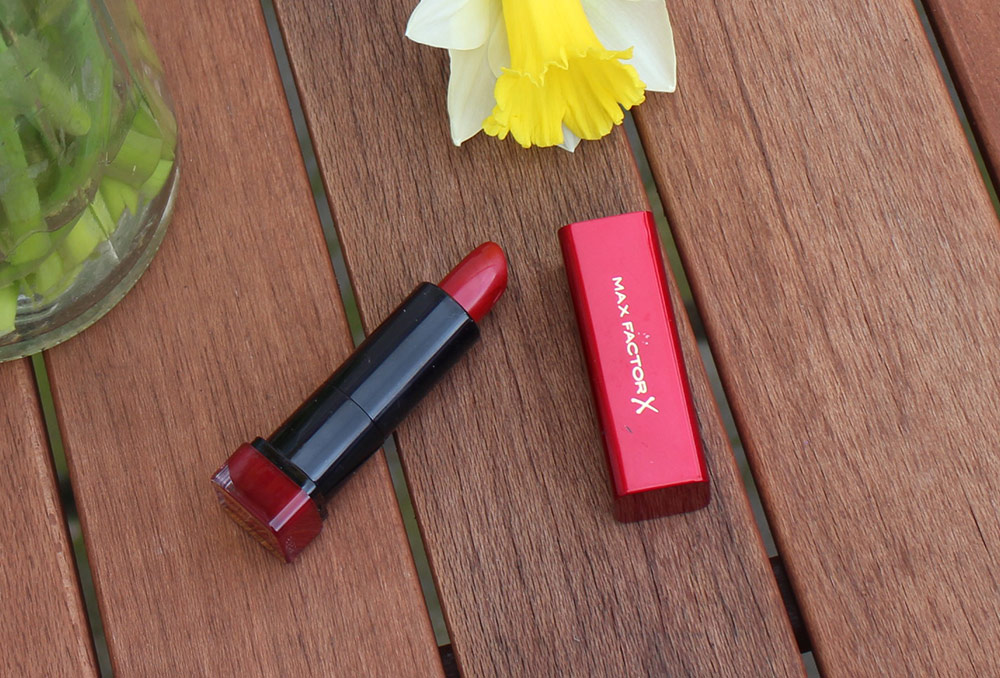 I recently did a blog post on the Max Factor Marilyn Monroe collection and I've been loving the darkest of the four colours Marilyn Cabernet ever since. It's a beautiful colour and one everyone seems to be able pull off. It makes every outfit that bit more done up and has such great staying power. If you haven't tried this already, you should.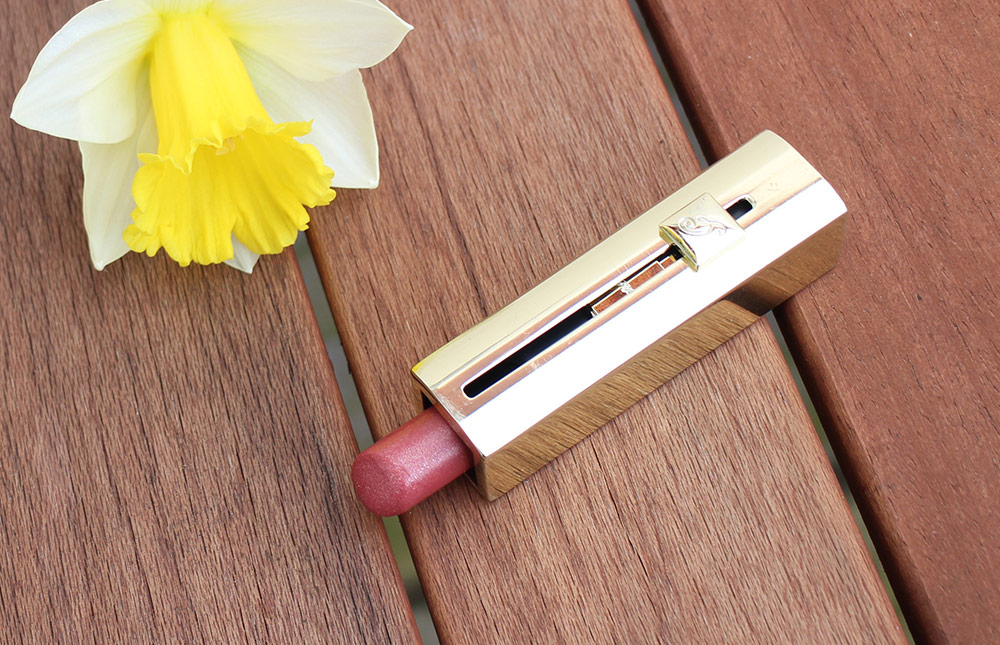 I've always wanted to have some Garlain products as I've heard there so good. This one is hopefully the first of many and it didn't let me down. I picked it up towards the end of  the January sales and it was on sale as I'm told it's an end of the line product. They lipsticks are so creamy and almost feel like a lip balm. It's the most beautiful of nudes, slightly darker than Nude Pop from Clinique but in the same tone family.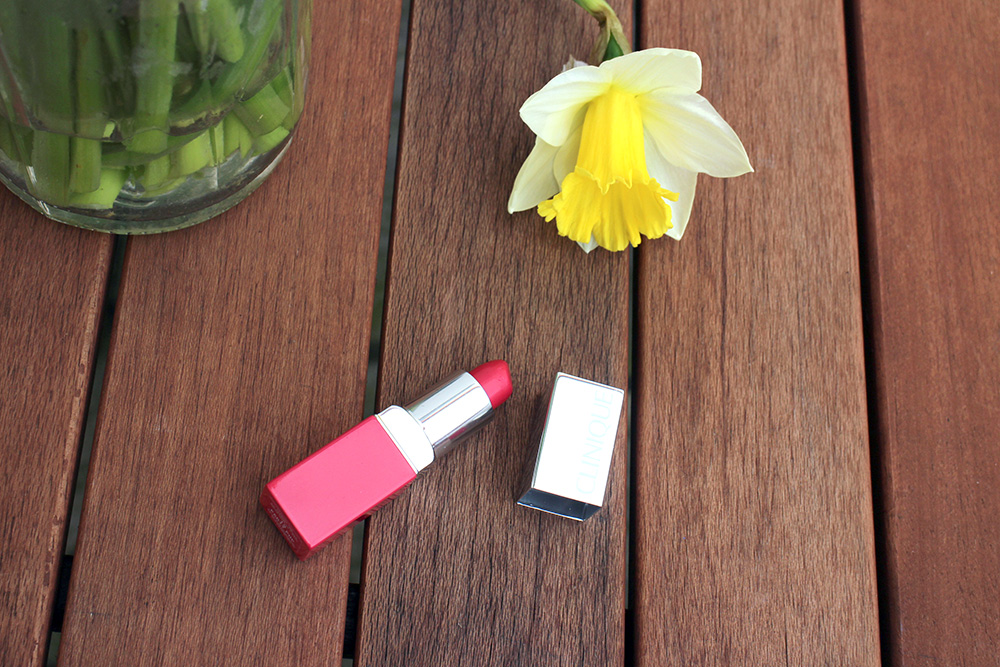 I love the Clinique Pop lipsticks. They're lipsticks that have both colour and primer. I've already got and loved Nude Pop, and it made my monthly favourites a few months ago. This one in Party pop, the most beautiful bright pink/red is one I instantly loved. These lipsticks moisturise and last a long time. Perfect!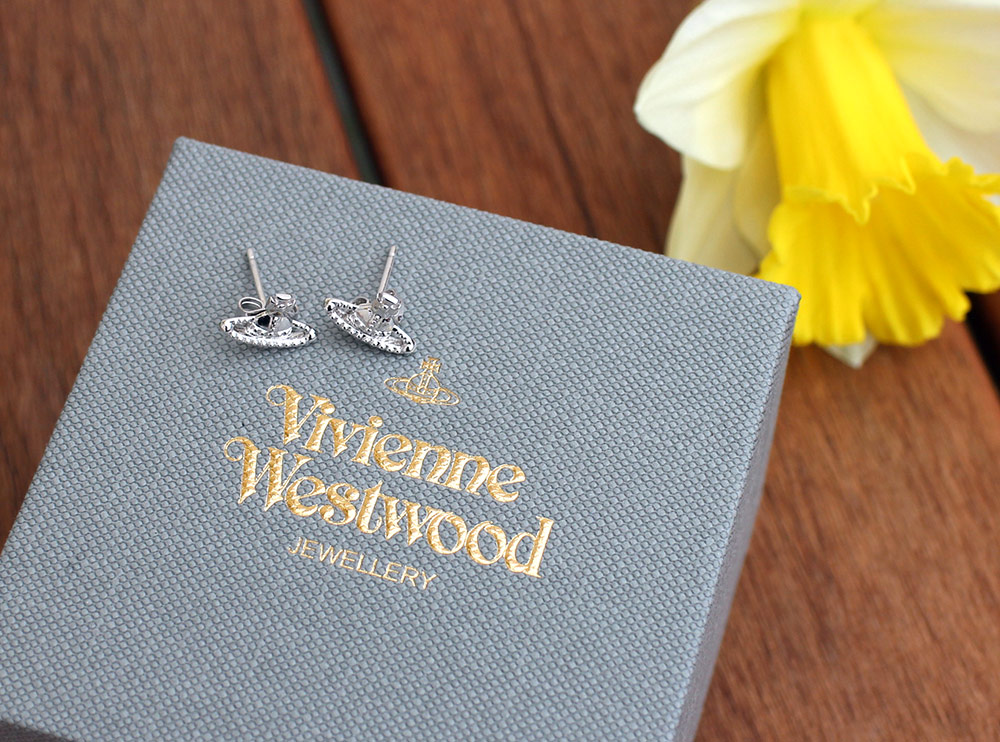 I received these gorgeous Vivienne Westwood earrings from my husband for Valentine's Day. I'd had my eye on some jewellery from this lovely lady from quite some years, and when I spotted these small silver VW orbs in my local stockists a few months ago, I just knew they had to be mine. My husband knows me well and these beauties were a grand surprise. They come in gold, silver and rose gold and every one comments on them. They really ooze sophistication and glamour. What have you been loving this month? Let me know in the comments below. Happy Shopping!