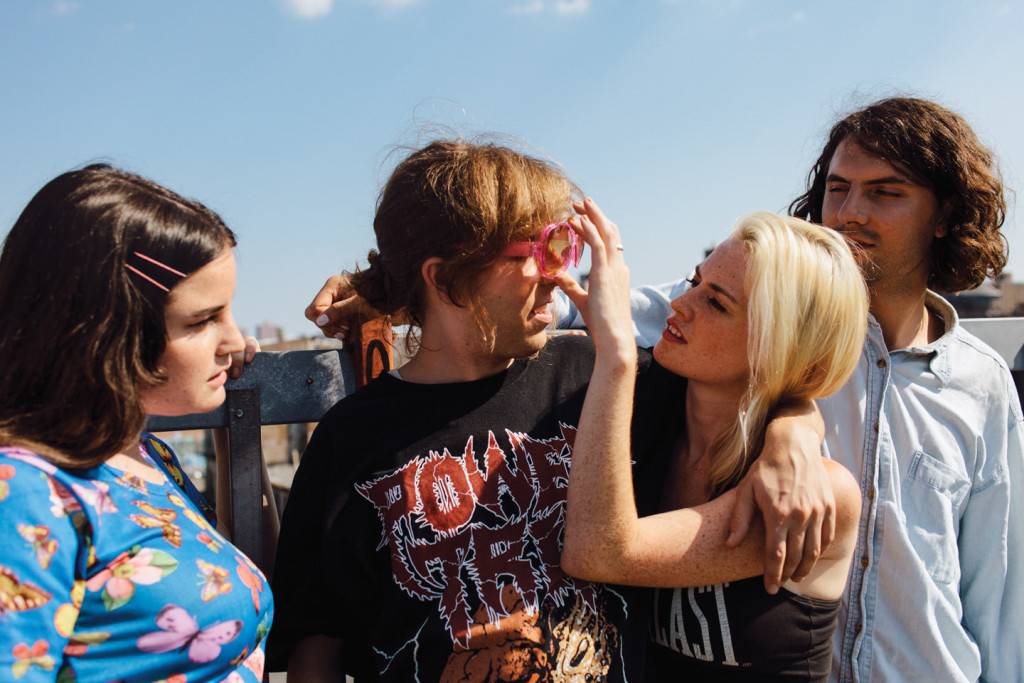 Happy Music Monday! In January I wrote about artists that I'm hoping to hear new music from this year, and then not more than a few weeks later one of them pops up and announces a new album and releases a single at the same time!
The band I'm talking about is Canada's TOPS,  known for their soft indie sound and cool 80's vibes. They'll be releasing their third album Sugar at the Gate on 2nd June, and if the new track Petals is anything go by then we're in for a treat.
After a quick listen it doesn't seem like their sound has changed much – the bouncy guitars and Fleetwood Mac style harmonies are unmistakably TOPS, however the production seems a bit tighter without losing any of the raw emotion present on their previous records. It's a fun song, catchy and all over in a few short minutes. I can't wait to hear more!
Take a listen below and Tweet me and let me know what you think. If you like it, check out their previous two releases Tender Opposites and Picture You Staring on Spotify, and you can catch them on their European tour this summer by checking out their website.
Happy listening!