Another post about holidays – can you tell I'm getting excited? One of my favourite pre-holiday purchases in recent years was an incredible flamingo beach towel – it was bold, bright and I can't wait to get it out again for another use. I came across it the other day when cleaning out the cupboard, and seeing it reminded me of how I need to raise my bikini game to match it's boldness.
If I'm honest, a lot of my beachwear is a bit safe, so this year I'd love to refresh it with some colourful, fun pieces that brighten up my suitcase and match the colours in my cocktails. I've been admiring a few of the pieces from Zoggs this year, a company who make professional level swimwear but who have few aces up their sleeve in terms of colour and design. Let's take a look as some of their costumes that caught my eye!
1. Pina Colada Starback Costume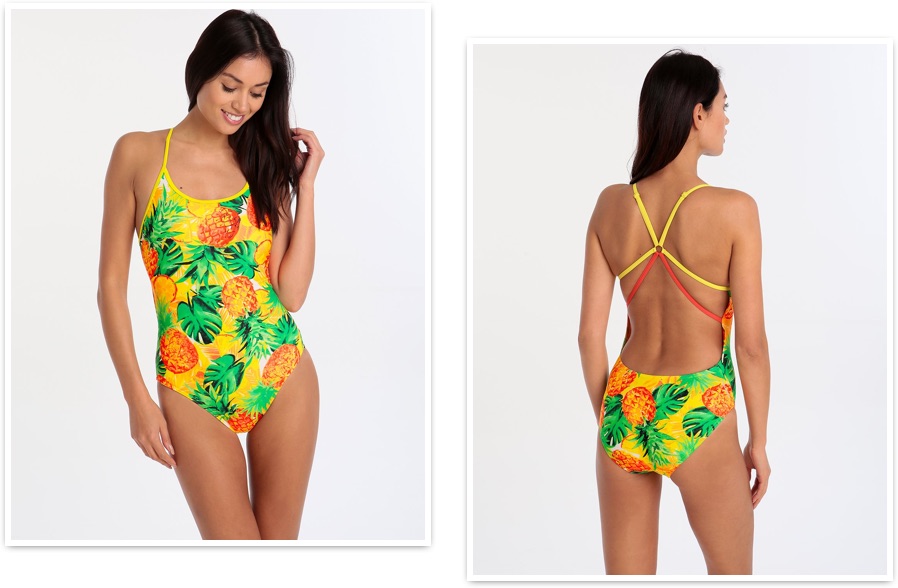 I love the Pineapples and Monstera leaves on this bright tropical print all in one and I adore the red and yellow adjustable star back. If you wear this by the pool people won't know which is cooler – you or the tropical drink melting in your hand.
2. Perch Superstar Costume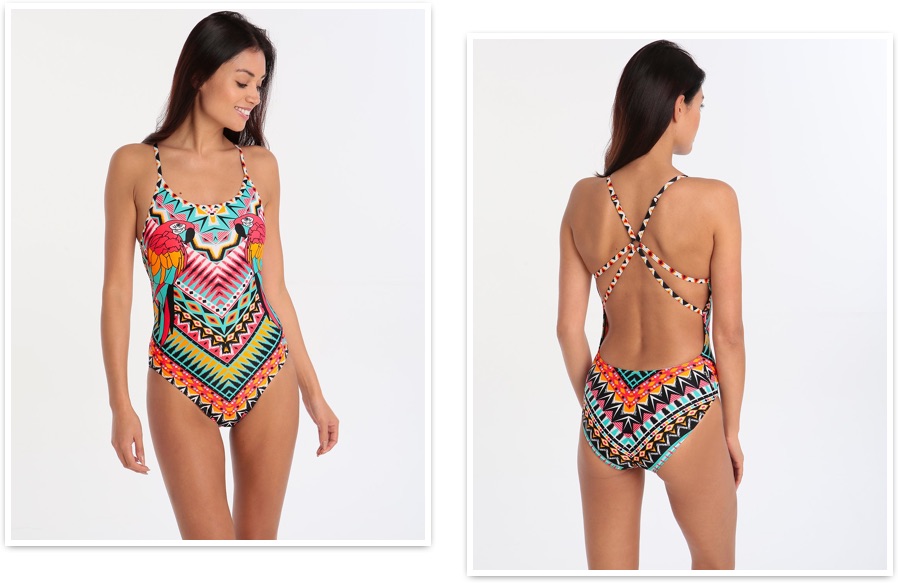 Next up I picked out this Perch costume. I know Aztec print was big last year and may have run its course, but I still like it a lot. And it has parrots on it! They are rather, rather glorious. This all in one feels like it could be used for both a serious swimming session and laziness in the sun, so it's a win-win, whether you're looking to keep fit on holiday or get fit again when you arrive home.
3. The Latino Love Side Panel Costume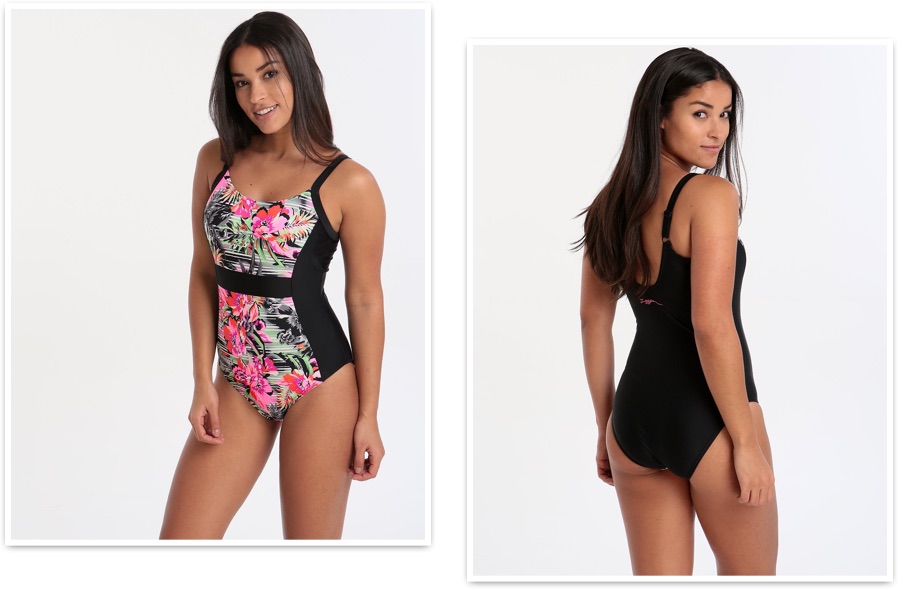 A little more safe than the other two, this costume is more of a classic style with the higher neckline and bra line back with adjustable straps. The design is super flattering though with a black band that goes around the waist and panels going down the sides. And who doesn't love a bit of Latino?
Are you loving Zoggs swimwear just as much as I am? If any of it takes your fancy hop onto Twitter and let me know.
Happy Swimming!
This post is in collaboration with the lovelies at Simply Swimwear