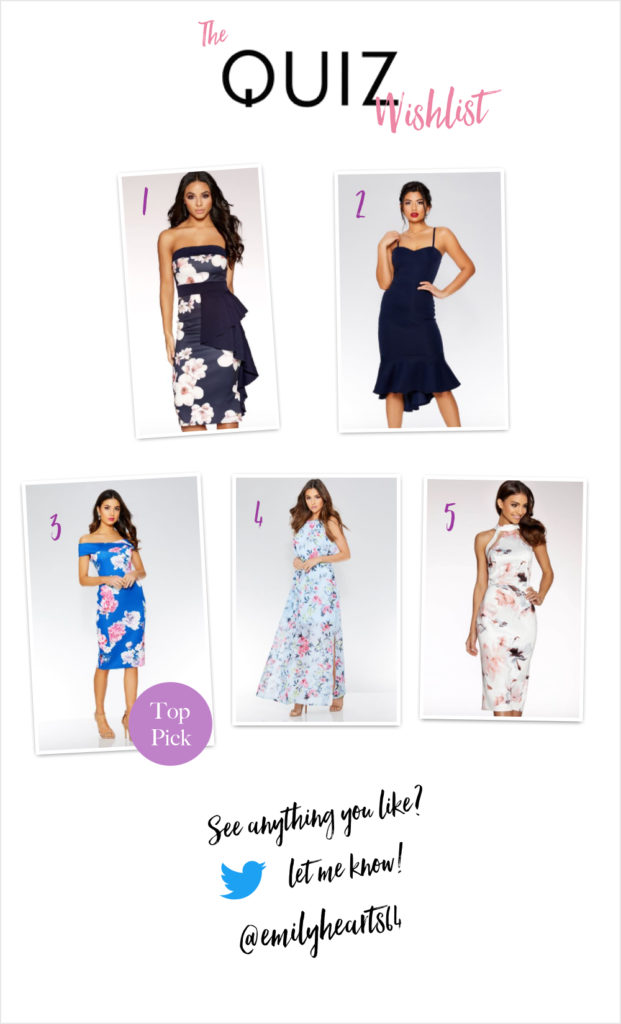 With the Royal Wedding just days away, I'm looking forward to seeing Meghan Markle's weddings dress. What kind of style will she choose and what will she look like? I already have a feeling she might go for a simple Kate Middleton half up,half down hair style but we won't know for sure till the day. I'm also looking forward to seeing the fashion that the many famous guests will choose, will there be any fashion faux pas' like the Princesses Eugenie and Beatrice a few years ago?
Quiz got in touch recently and after the success of the Spanish site, they've gone onto launch their USA website too. I love browsing this shop and I've chosen my favourite dresses that would be perfect for a wedding guest.
Will you'll be watching the Royal Wedding and how you'll be celebrating? Let me know what dresses you love the most from Quiz and if any of these special dresses I've picked take your fancy. I'd love to know what you've been styling for this years wedding season so drop me a comment over on Twitter or in the comments below.
Happy shopping!
* in collaboration with the lovely people at Quiz Clothing.