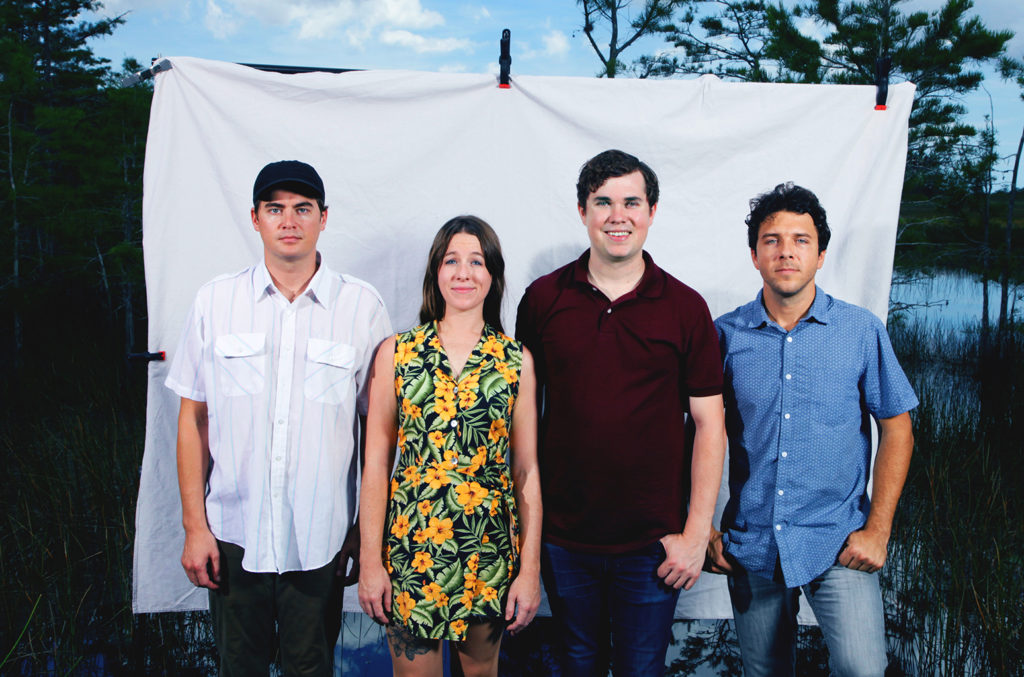 Happy Music Monday! I've had an action packed weekend and feel ready to drop and the week's only just started! I needed a serious pickup today after running around town baby clothes shopping, fathers day shopping and heading out for family dinners.
Luckily the pickup arrived in my Spotify discover weekly playlist, a track from Surfer Blood. The band are a 4-piece from Florida who originally formed under the name Jabroni Sandwich, eventually forming the band they are today after a lineup shuffle and renaming after the singer's favourite high school backpack!
The track I picked is called Other Desert Cities, from their 2015 album 1000 Palms, their 3rd LP and most successful to date. It's short but sweet, and I love the guitar loops and the upbeat summer vibe. I haven't heard much from this band before, so I'm ready to dive into their back catalogue and explore what they've got to offer!
Take a listen to the tune below, and hop on Twitter and let me know music you've been enjoying lately.
Happy listening!