Hooray, it's finally summer! This week it's been 27 degrees in Essex, absolutely sweltering – I swear it felt this hot when we were in Ibiza this time last year. In all this heat staying cool is absolutely essential, but that doesn't mean you have to sacrifice a bit of style in the process. Us girls usually have our summer wardrobes down, we start shopping for the warm weather early and pick up bargains along the way. We have our favourite shops and essential brands and if we need something we usually know where to shop for it.
Regular readers will know that one of my go-to brands is Quiz, but I recently discovered that they've launched men's brand too, QuizMan. I don't normally feature mens clothes on here, but I had a look at their range and picked out a few things that I might pick up for my husband this summer, and so thought I'd share them here so you can do the same if anything takes your fancy! Let's dive in and take a look.
T-shirts
My husband isn't too adventurous when it comes to t-shirts, he likes plain colours with a small bit of detail, so I thought a t-shirt or two with a pattern might liven things up and add some variety. I love the leafy designs here and the subtle pastel colours, these would be great for a summer holiday in Mexico or a day at the beach closer to home. Pair them with some khaki shorts for a casual warm weather look.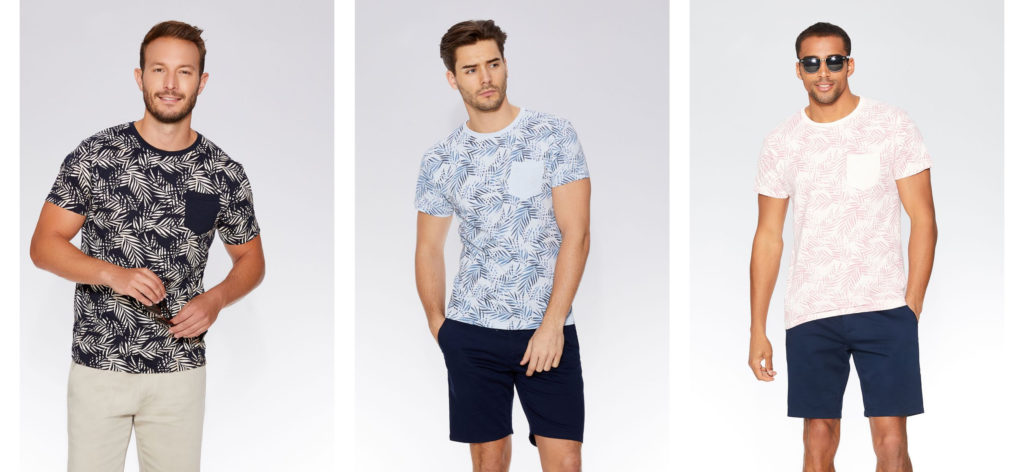 Shirts
When it comes to shirts my husband only really wears them to work for meetings or for smart occasions at the weekend. QuizMan sell quite a few shirts for men that seem to work well for smart or casual occasions, and these would work really well for warm weather dinners with family or just heading out for the evening while it's still light outside. Again I really like the subtle patterns here, and long sleeves are essential for rolling up in the warm weather for a smart-casual look.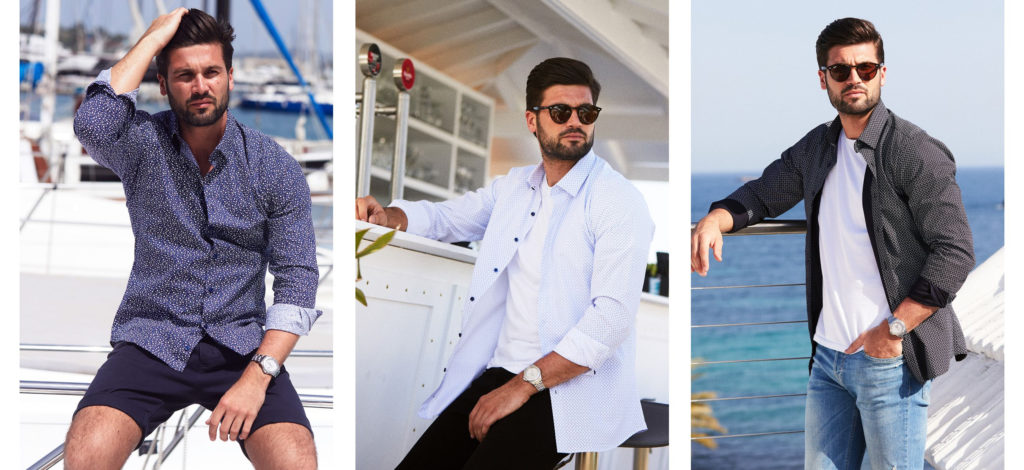 How's your other half's wardrobe shaping up this summer, would any of these items boost it up for your summer holidays? Tweet me and let me know if any of these caught your fancy.
Happy shopping!
In collaboration with the lovely people at QuizMan