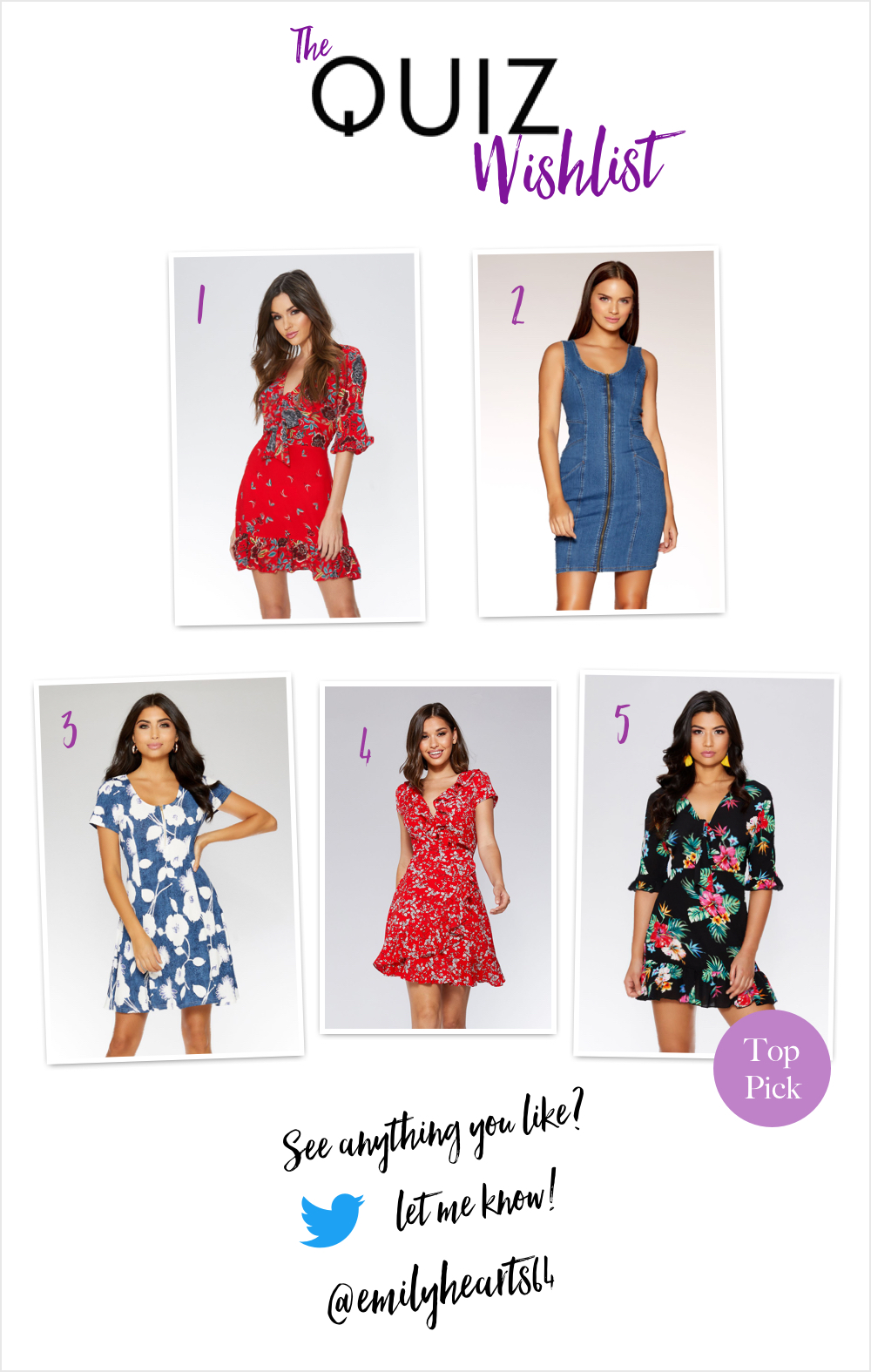 The weather is beautiful and warm and while I'm enjoying maxi dresses and elasticated beauties that are fit for pregnancy I thought I would round up a few of my favourite summer dresses . One of the clothing companies that I always like to check out first when on the search for a new dress is Quiz clothing. They have  always have some cool prints and sassy styles.
I'd love to know what short dresses you've been loving this summer. Let me know if you'll be getting any of these Quiz dresses in the comments below or over on Twitter.
Happy shopping!
In collaboration with the lovely people at Quiz clothing.