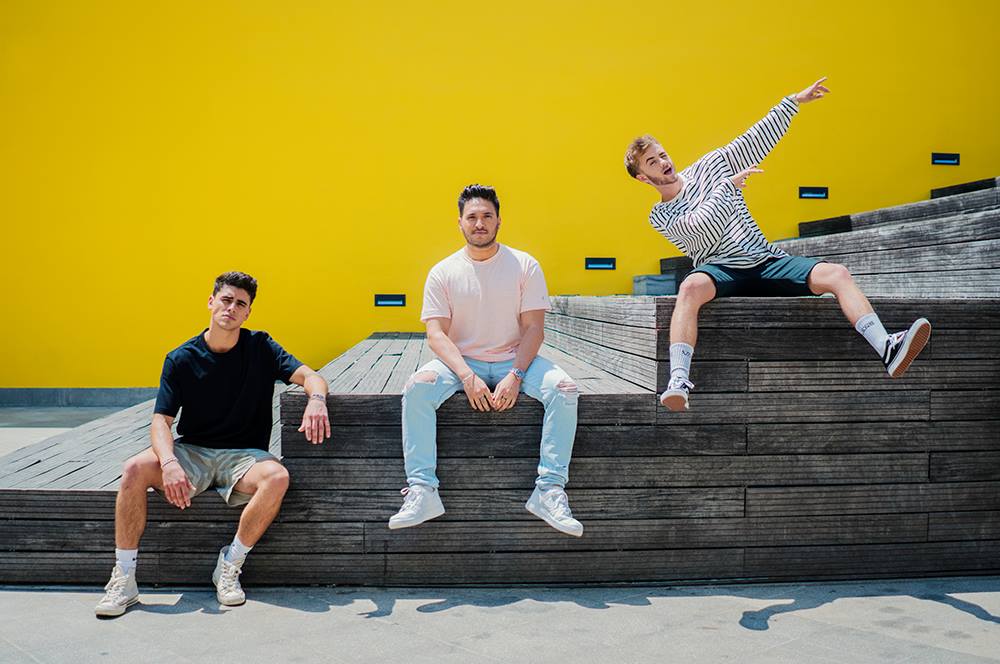 Happy Music Monday. Hope you've had a fab weekend enjoying the great weather, it's a little cool than we've experienced throughout the summer so far but it's been a welcome break from the non-stop uncomfortable heat. I enjoyed going to a fun maritime festival and looking at lots of home wear and baby things as we're moving in the next few weeks and also have an imminent arrival soon. It's all go!
I've been listening to plenty of music, especially enjoying it on the way to work. This weeks Music Monday has been played on the radio non stop for the last few months since it's release in mid May. It's a summery track from English DJ and music producer Jonas Blue. His song Rise features American pop-rap guys Jack & Jack.
He heard Jack & Jack on an American radio and knew he had to work with them. So he called and they accepted and they make a great addition to the song. It's a little flirty, a little cheeky and a great track that you'll still have in your head days later. It's already hit the charts at number 3 in the UK and I can see it doing well elsewhere too. The video was filmed in Lisbon, Portugal and is super fun and colourful.  Have a listen and let me know your thoughts.
Happy Monday!