When it comes to shaving, us ladies don't get a crash course in front of the mirror with dad. When we're young we pick up a razor and hope for the best! For me it was trial and error for quite a few years, with plenty of nicks, cuts, grazes and stinging along the way! If this all sounds familiar and you want to up your shaving game then you've come to the right place. You might think that, as far as getting rid of body hair is concerned, there isn't much too it. But there's still plenty of tips and tricks out there that might actually improve your shaving experience and give you a better result.
So, next time you're in the shower or bath, remember these handy shaving tips.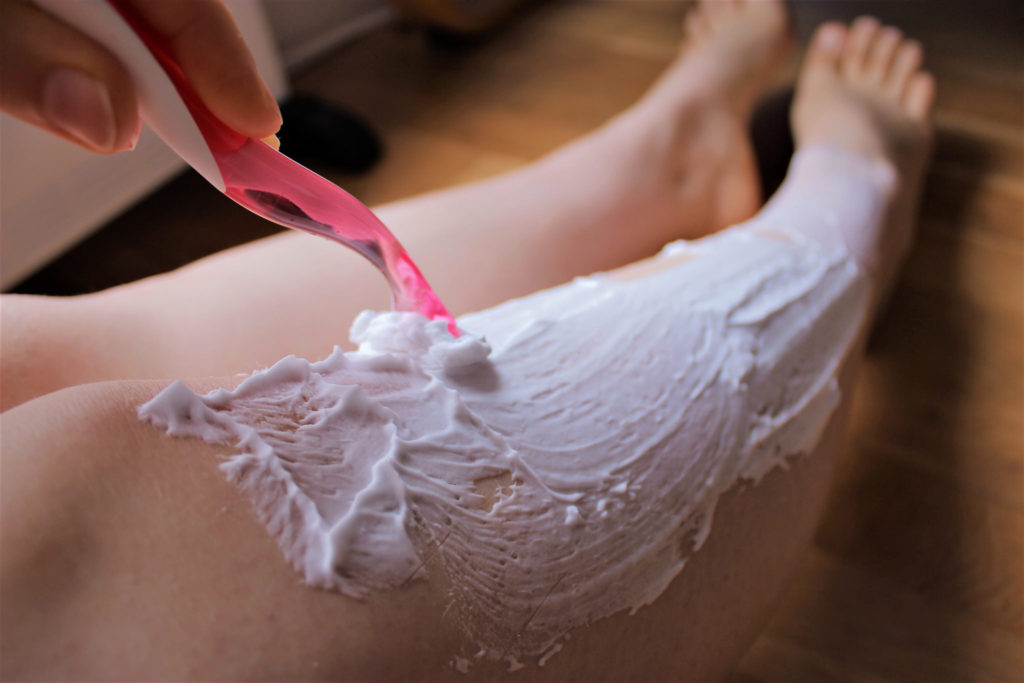 Exfoliate!
Who knew exfoliating before you shave is a thing? Exfoliating is something we usually do when we're planning on applying fake tan or having it done professionally at a salon. But did you know that exfoliating your legs before you unleash that razor will actually improve the quality of the shave and the end result? Why? Simply put, if you exfoliate – you remove all the dead skin cells other nasty stuff on your legs which means your razor won't get clogged with nasty gunk! This allows for a closer shave. It really is that simple!
Keep your razors covered
Whether it's with a plastic cover on a disposable, or a little box that it came in. Try to avoid the age old habit of leaving your razor on the side of the bath/shower when you're done. Your razor has a cover because not only will it stop little hands from cutting themselves, but it'll also keep debris out of your razor for the next time you shave.
Try something eco friendly
We're all constantly being reminded of our affect on the planet. So things like disposable plastic razors are potentially a culprit for pollution. So, instead of throwing them away and having to replenish your stock every month, why not go for a longer lasting solution? This could be a bamboo razor, or a safety razor. You might be surprised at the quality and how sharp these things really are. They'll last a long time too and you'll be making less of an impact on the environment while you're at it. Search eco friendly shaving online for a little inspiration.
No shaving cream? No problem
If you use shaving cream before you pick up the razor then you'll know how it feels when you realise you forgot to pick some up at the shop earlier. But don't worry – simply massage some hair conditioner or show onto your legs instead and your legs will be super smooth! The conditioner allows the blade to glide easily on your legs and your skin will be so soft afterwards, give it a try!
Against the grain?
Some of us are told to shave against the grain, others are told to go with it. But which is right? Well technically, it's personal preference and whatever gives you the best result without irritating your skin! So don't sweat it.
What are your top shaving tips? Jump on Twitter and share your knowledge.
Happy shaving!
*This post is a collaboration.