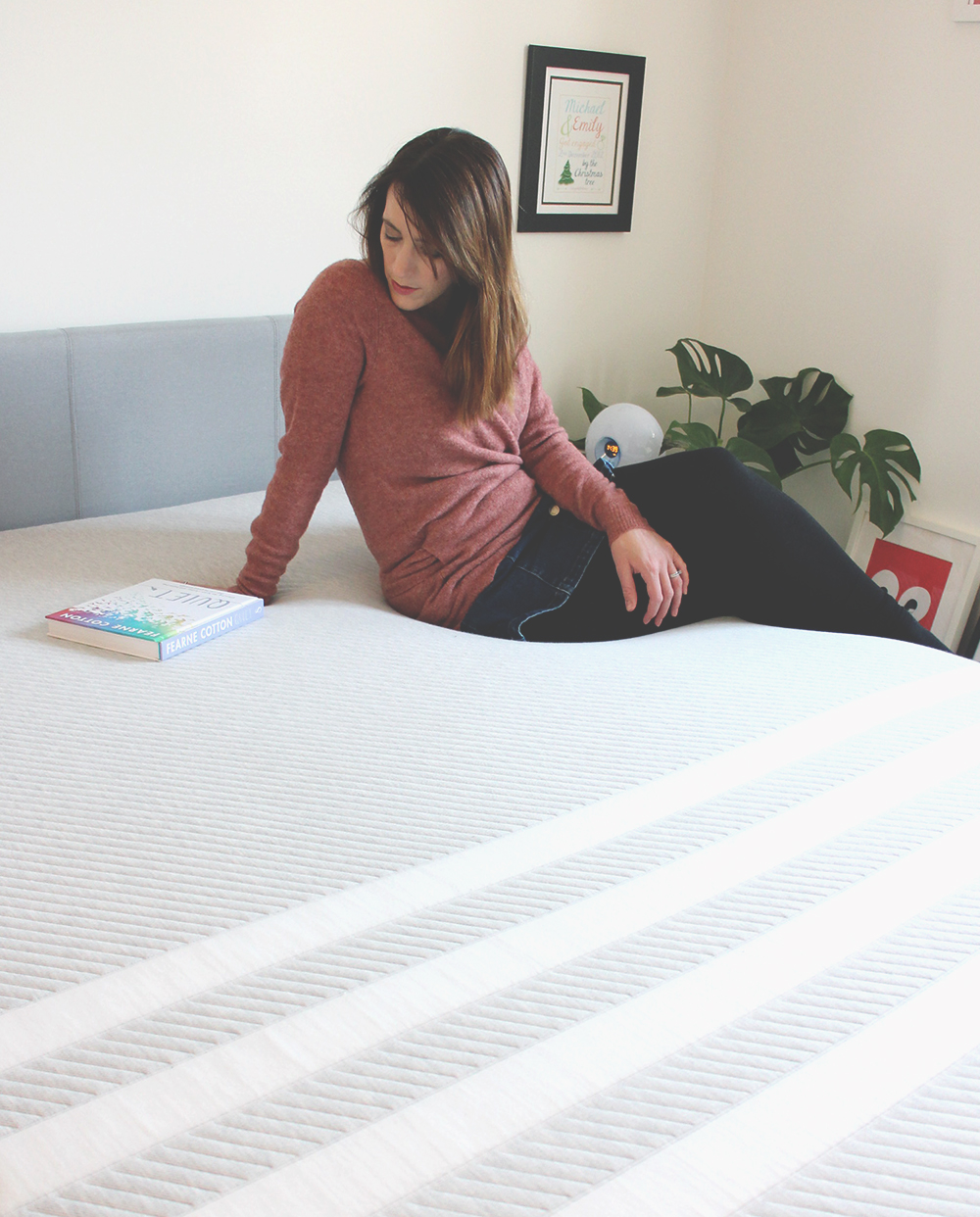 As regular readers might know, my life has changed quite dramatically lately! Aside from becoming a mum for the first time, we also bought our first house in September, giving me a wonderful blank canvas to decorate in every room. Moving also meant an opportunity to update a lot of the furniture in our house. We'd rented a few differed places in the past and collected pieces along the way, but nothing truly fitted together so it was time for a refresh.
One thing I was really keen to do when we moved was to upgrade our bed. Our master bedroom now has twice as much space as we'd ever had in the past so I wanted to make a feature of the place we sleep, with surrounding plants, pictures and furniture making it feel like a shrine.
I'd always talked about just getting a new bed frame, one with a large headboard that I would decorate with big puffy pillows, but really the most important part of your bed is the mattress. It supports your body and it's what makes those big hotel beds feel so much cosier than your one at home. Being a new mum I knew that getting good quality sleep whenever I did get a chance to rest my head was going to be really important if I was to make it through the day! So a new bed frame and mattress it was.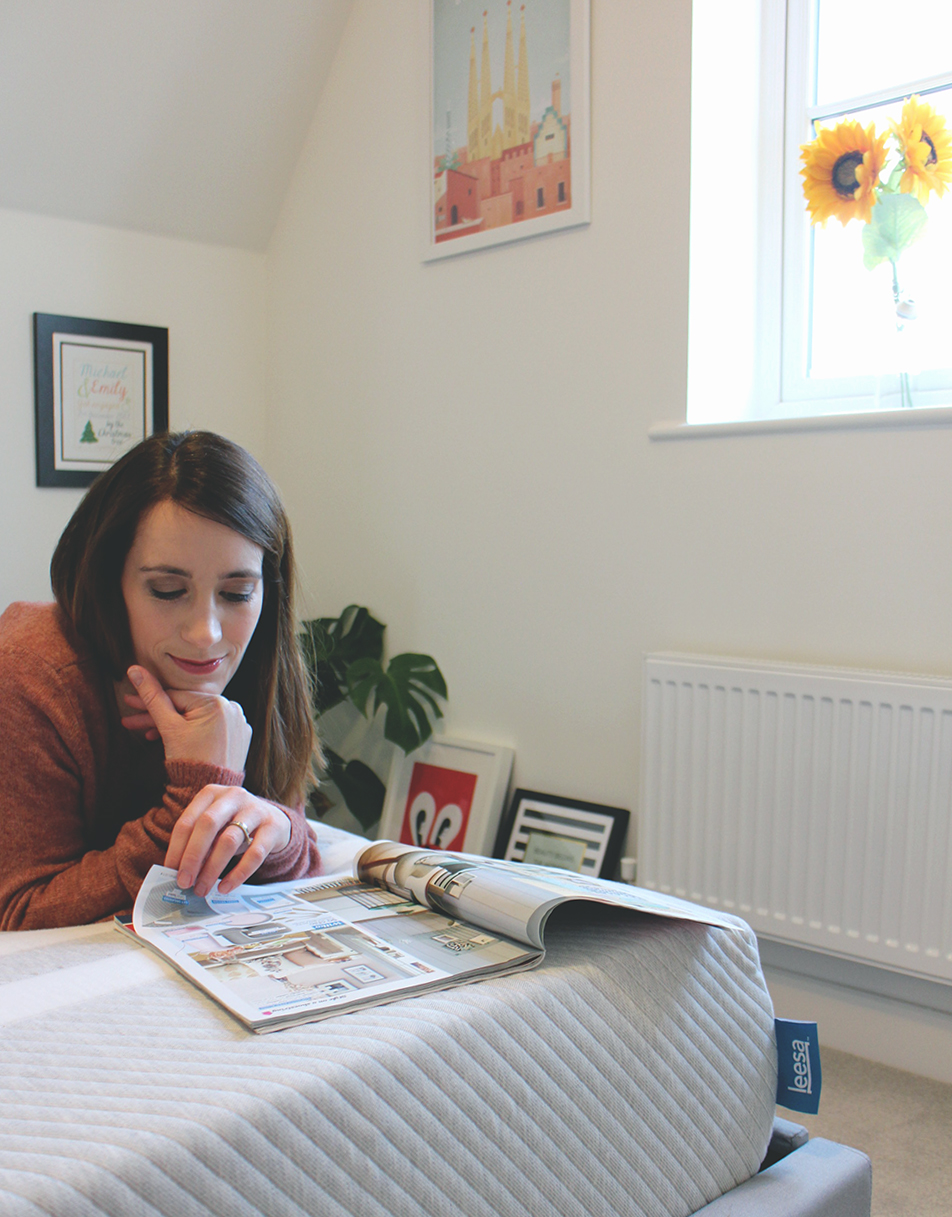 Out with the Old
We'd had our old mattress for quite a few years, just a relatively cheap double mattress with pocket springs that we ordered online. When we first moved to Essex my husband waited in all day for it to be delivered, quickly popping to the shops late afternoon when it still hadn't turned up. Of course the drivers came to the door during the 10 minutes that he was out, and he had to chase the van down the road to get it, carrying it home on his back in the rain! I'm not sure it was worth the effort to be honest, but we got used to how uncomfortable it was over time.
So we set about getting a new mattress, and I was keen to get it right.
Finding Inspiration
But first, I needed a colour scheme and inspiration, so headed to Pinterest and started pinning like crazy. When I paused for breath I could see that I was into light pinks and greys, and bringing the outdoors in with a bit of a Scandinavian flair without being too minimalist. We don't have exposed brickwork or wooden floors, so soft colours with a few bold natural tones was what felt like the right direction to head in.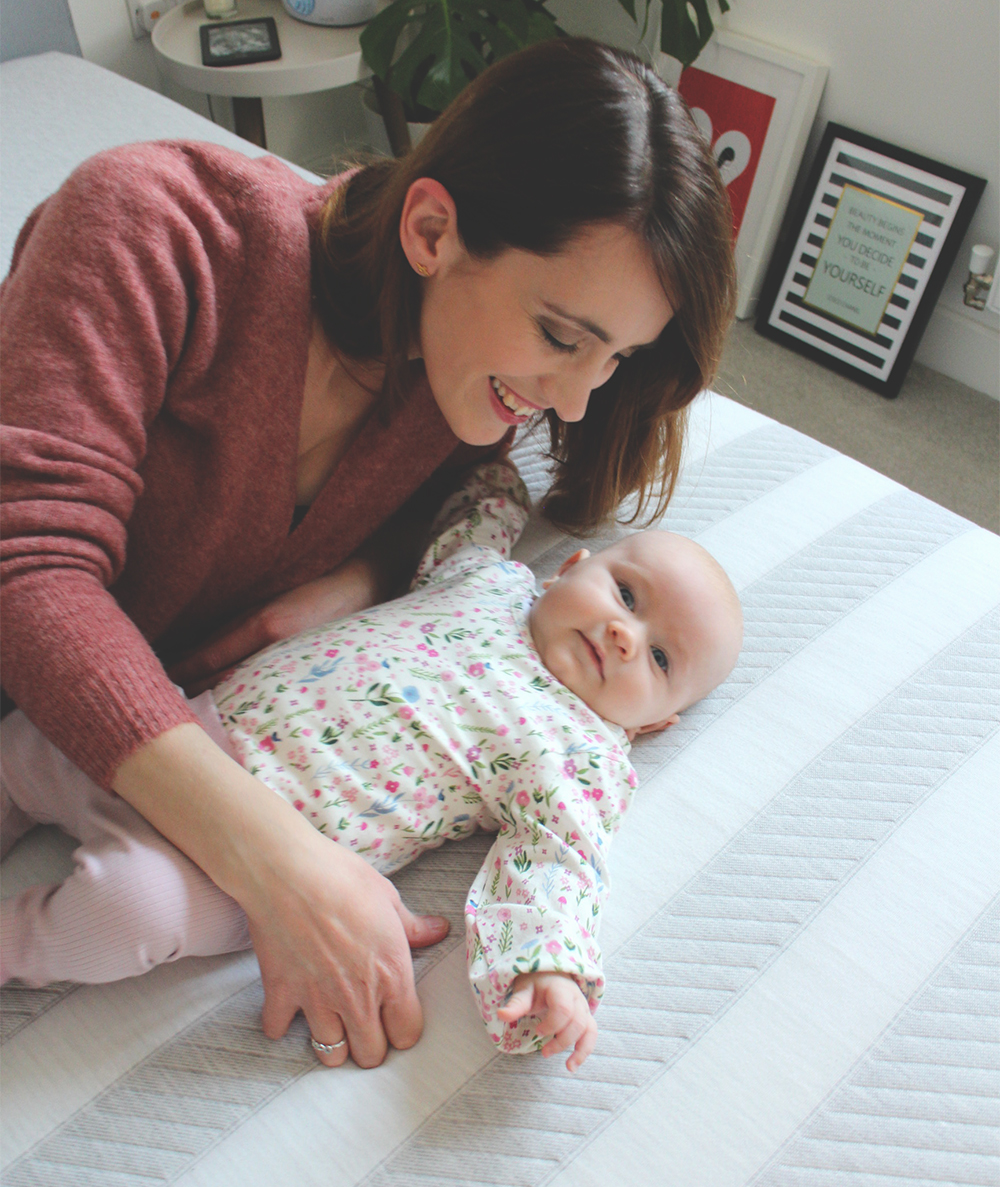 A Natural Fit
When buying products I look out for companies that are ethical or stand for something good, whether it's through charity work or the materials they use. So when I came across Leesa and their attitude towards helping people like me get a good night's sleep while giving back to those not fortunate to have a bed to sleep on, I knew they were a good match. So I put in an order, and wanted to share what my new sleeping experience is like!
Let me start out by saying this – my husband was late for work the first 3 days after sleeping on this new mattress. It's so comfortable he slept though his alarm and had to get a louder one!
Gone are the springs, the Leesa has multiple layers of foam, which means it feels soft and squishy but firm enough to support you in the right places. I move between sleeping on my back and side quite regularly through the night, and this mattress adapts to keep me level with no fidgeting to get comfy required.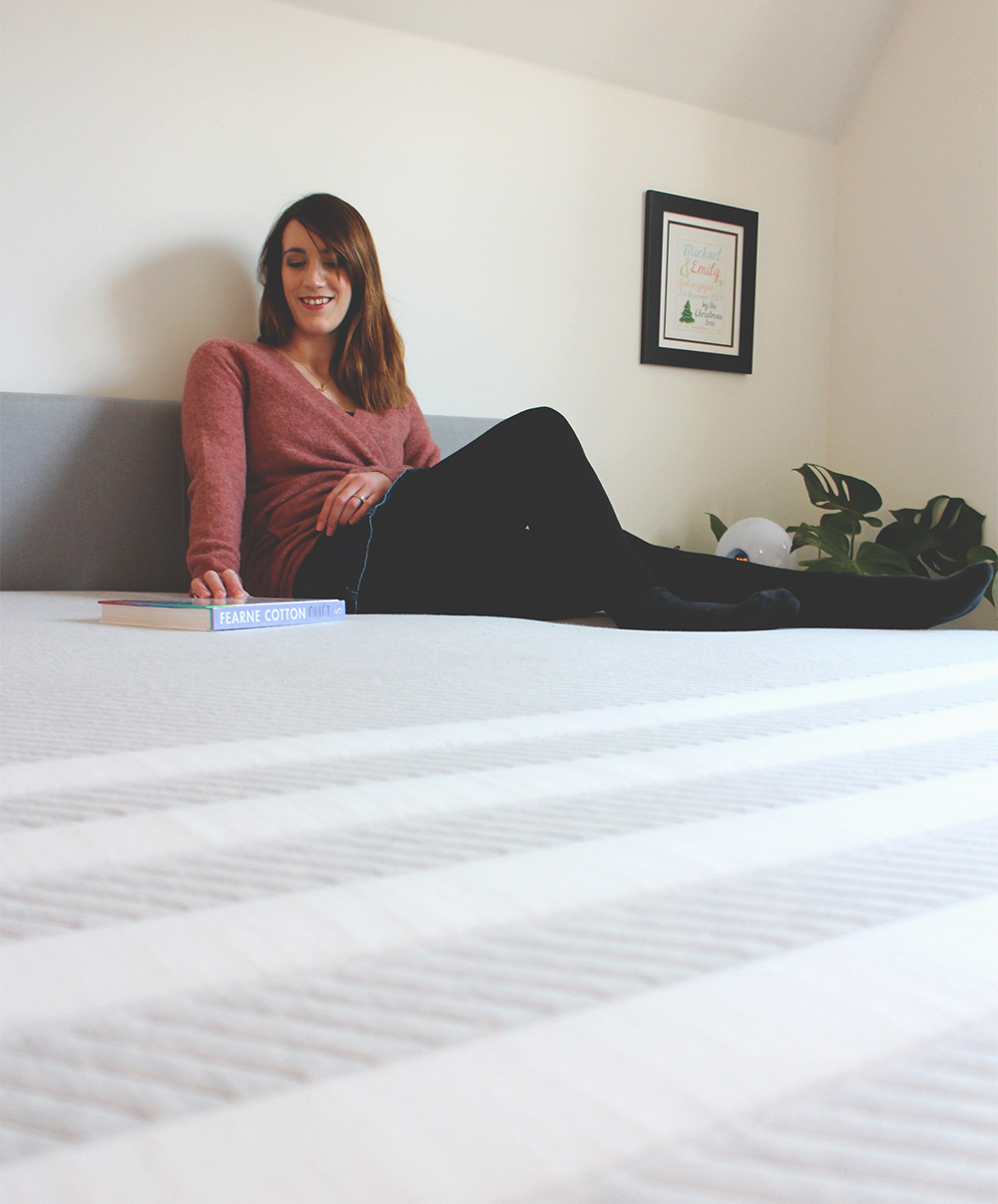 Looks Good, Feels Good
The mattress itself looks amazing, with a cool grey and white stripe design which fits our bedroom colour scheme, not that you'd know it with the duvet on top – so we wanted to protect it, especially having a baby and knowing she'd be fed around it in the night. We tried a mattress protector for a little while but it felt a bit scrunchy, so we took it off and treated any little stains using the tips on the Leesa website.
My sleep routine is a bit erratic to say the least, having a newborn on my hands means I never know what time I'll be able to get to bed or how long for. One of the differences the Leesa mattress has made is that when I do get a chance to rest I get back to sleep quickly. Every minute counts! So when I'm up and down all night it does help knowing that I've got a great bed to get back into.
I try not to spend too much time on the bed during the day, I keep it as a place to retire to at night, and the same goes for Lucy. She only goes in her bedside cot when we go to bed – but I have found it's a peaceful place to have some downtime with her, bonding after a feed, having cuddles or reading a story. That's what I always wanted – a place warm and welcoming for both of us.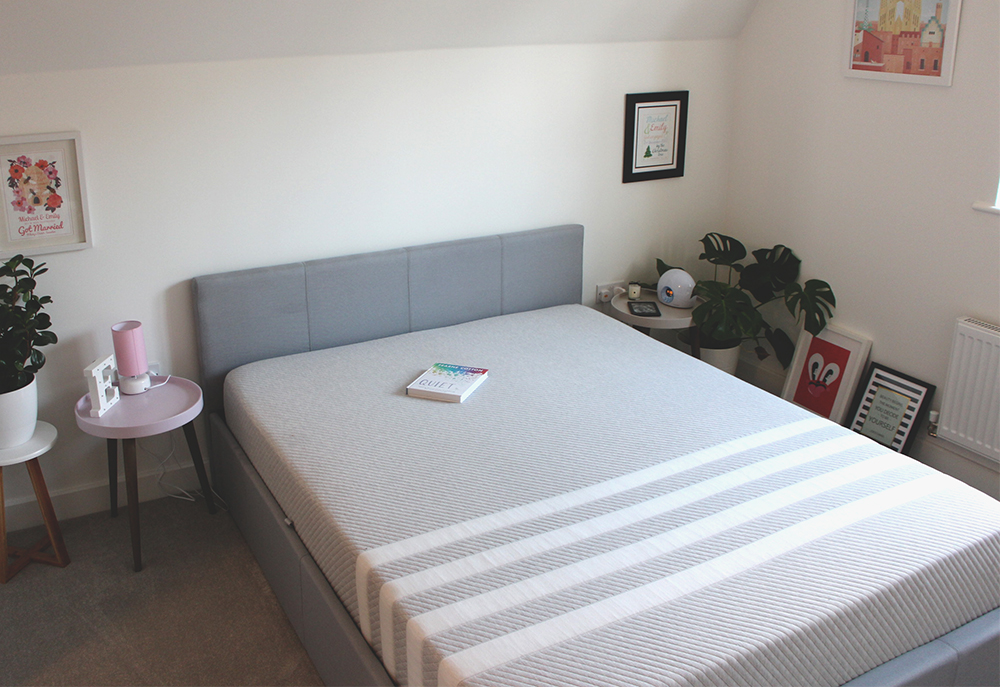 A Force for Good
A bit more on Leesa's charity work, which is much bigger than I initially thought – they work with several homeless charities, and donate a new mattress for every 10 they sell to those seeking refuge from domestic abuse and human trafficking which is absolutely amazing. So far in their history they've donated over 30 thousand mattresses worldwide. That feels important, and something I'm glad to be a part of. They also plant a tree for every mattress sold through the Arbor Day Foundation, a US based charity who say they plant 7 million trees a year!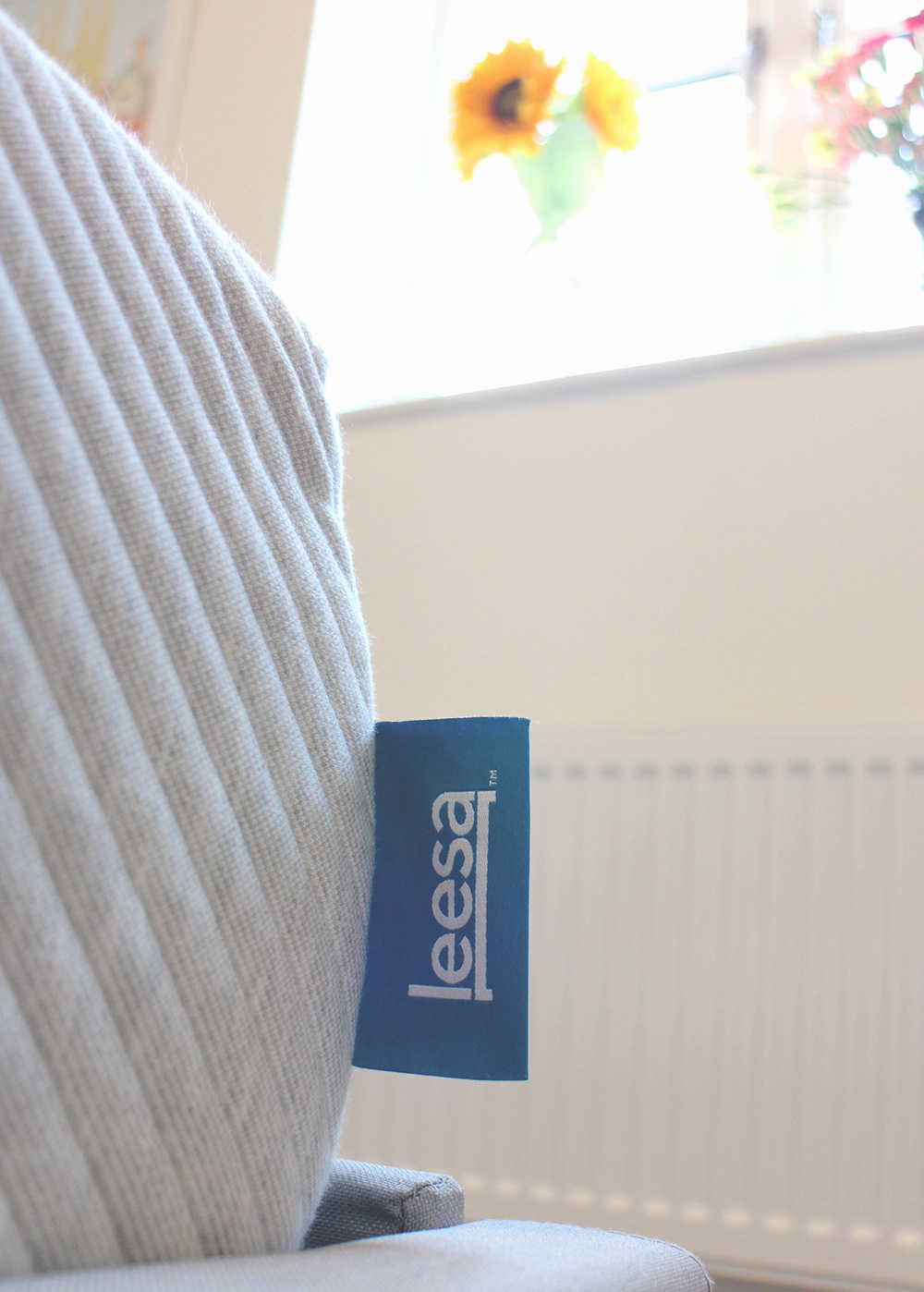 The Leesa Mattress has a 100 night risk-free trial, meaning you can send it back if you like – but there's no way they're getting this mattress back! It's been a true game changer – among the chaos of being a new mum, knowing that I've always got a perfect place to rest my head makes the tough times that bit easier.
Have you bought a new bed lately, and how did you style your room around it? Hop on Twitter and share your pictures, I'd love to see them!
And as a little treat for my readers, you can save £100 on your own Leesa with the code EMILYHEARTS at the checkout. Just head over to the Leesa website.
Happy sleeping!
* This post was sponsored by the lovely people at Leesa and the article may contain affiliate links