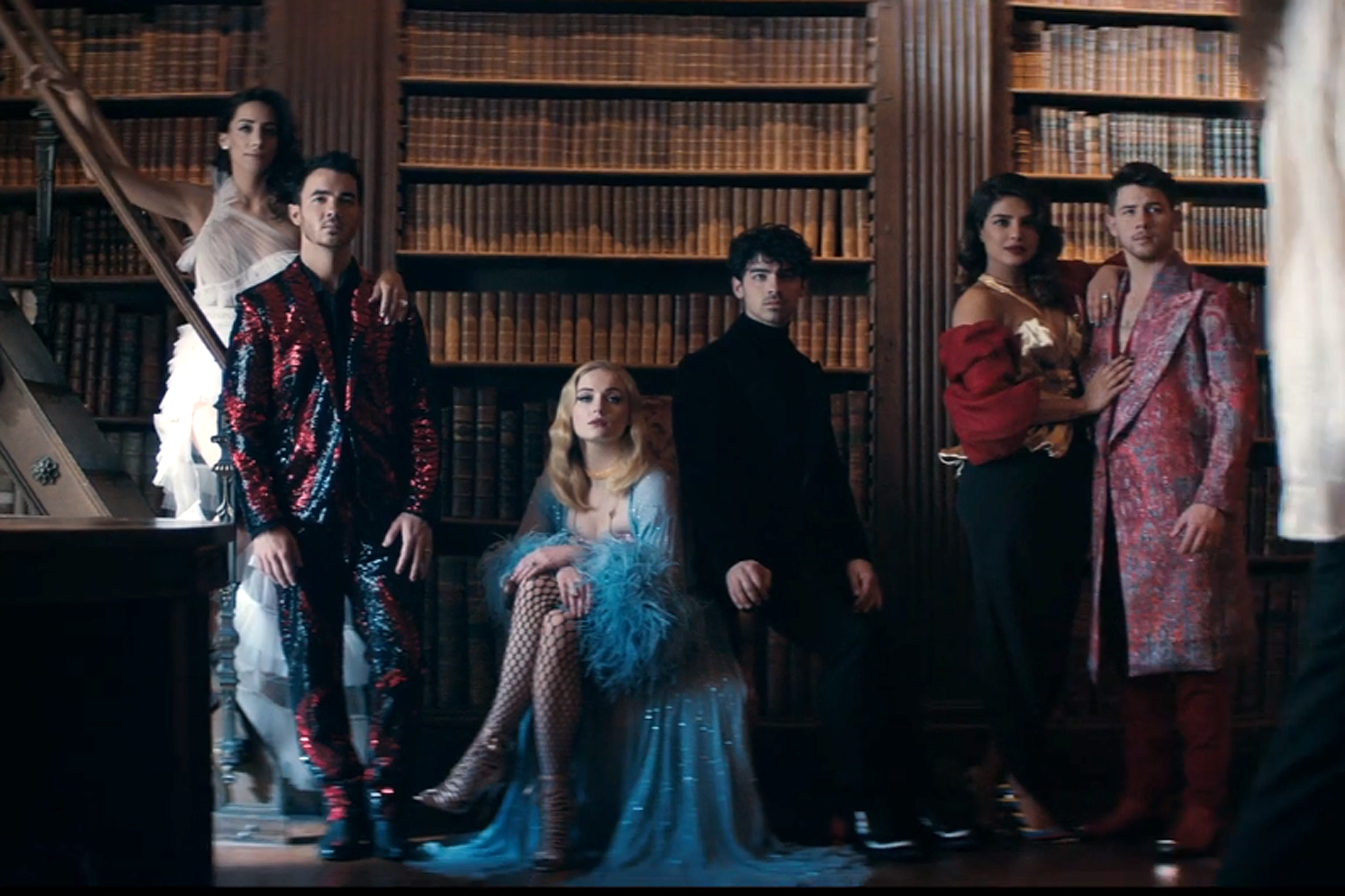 Monday Morning brought news from the Jonas Brothers. Yep, they're back after 6 years out. Their new music from the family band has just dropped with a Sunday – midnight launch of the awesome new track Sucker. It's the first number from their new album that's not yet been announced and they've set fans hearts on fire once again.
Since the split Nick Jonas has had a successful solo with cool tracks such as Close, Bacon, Remember I told you and Find You amongst others. He also recently just got married to actress, producer Priyanka Shopra.  Joe Jonas started edgier band DNCE and also had great success with songs such as Cake by the Ocean etc while Kevin Jonas settled into family life with his wife and two children.
The new track Sucker is pretty clever as well as catchy as it combines the sounds of Nick, DNCE while still staying true to the familiar pop sound of the Jonas Brothers. The video includes the the wives and soon to be wife of the three and they really take centre in wild outfits in a castle in the UK country side.
Have you seen the new Jonas Brothers video? Give it a listen and let me know your thoughts over on Twitter or in the comments below.
Happy Listening!