The 2019 August bank holiday weekend saw Ed Sheeran complete the last four dates of a record-breaking 260 shows in almost 900 days from his most recent album tour Divide in his home town of Ipswich. Chantry Park was transformed into a mini-festival, perfect for the warm weather. Ed1 buses shuttled 160,000 fans to and from the venue over the four nights and featured food and drink tents and merchandise stands, not forgetting good old portaloos. Single-use plastics were cut down on with fans going home with their very own reusable Ed cups, a nice touch.
Suffolk band The Darkness and Scottish singer/songwriter Lewis Capaldi supported along with the winner of a battle of the bands competition to showcase local talent. The night was filled with fab music then the moment came when Ed, followed by a handheld camera leapt up on stage with the familiar sound of Castle on the Hill ringing through the speakers. The crowd straining to see the red head, they surged forward slightly and then settled as row upon row of people screamed then starting singing, something they didn't stop doing the whole night. Ipswich is proud of their star and you could feel it in the air.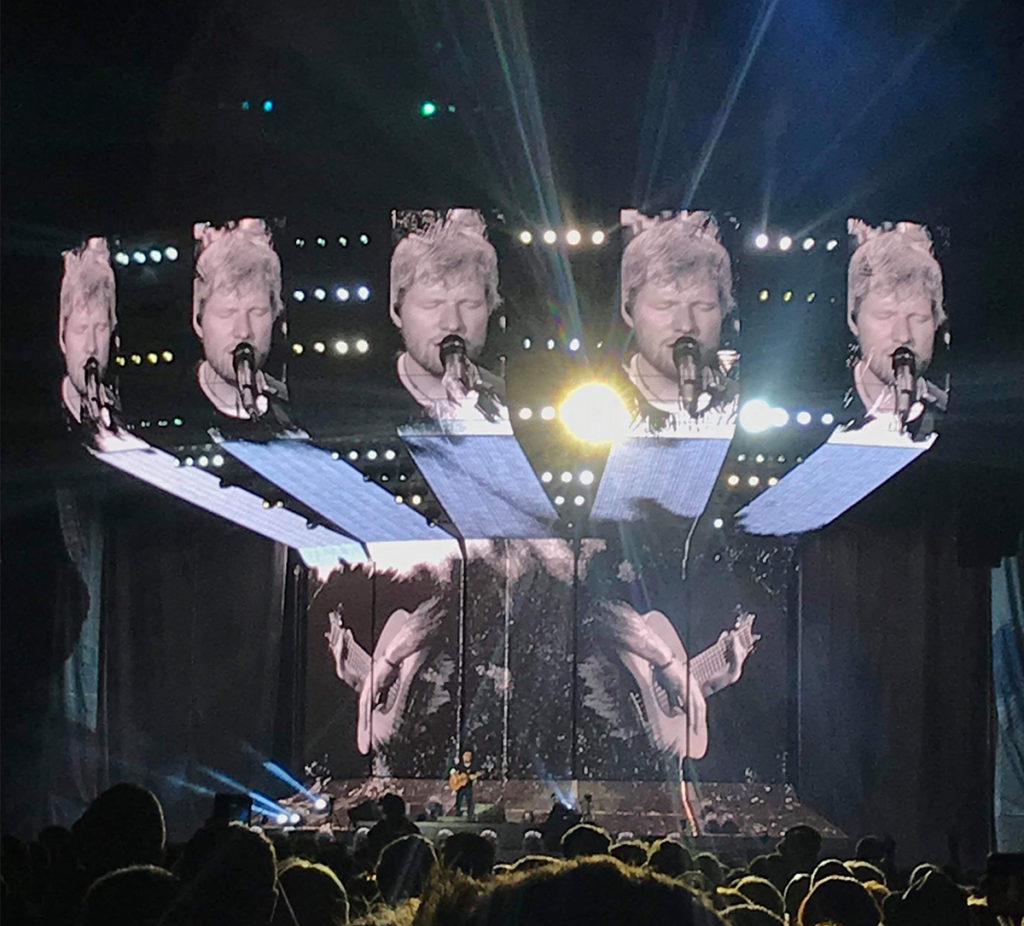 The singer/songwriter was on the stage for almost 2 hours. You can tell he really enjoys performing and it's inspiring. Ed takes being a one-man band to another level with just a loop peddle, voice and his trusty guitar. His setup feels complicated but he made it look so easy. He tapped on various parts of his guitar for drums, while recording the rhythm guitar and bass loops as he went along. He often sounds like he's singing to a backing track but it's the seamless artistry that has you fooled. Ed just makes writing music seem easy. Collaborating with talented hand-picked producers, artists and more, it seems he's the one everyone wants to work with.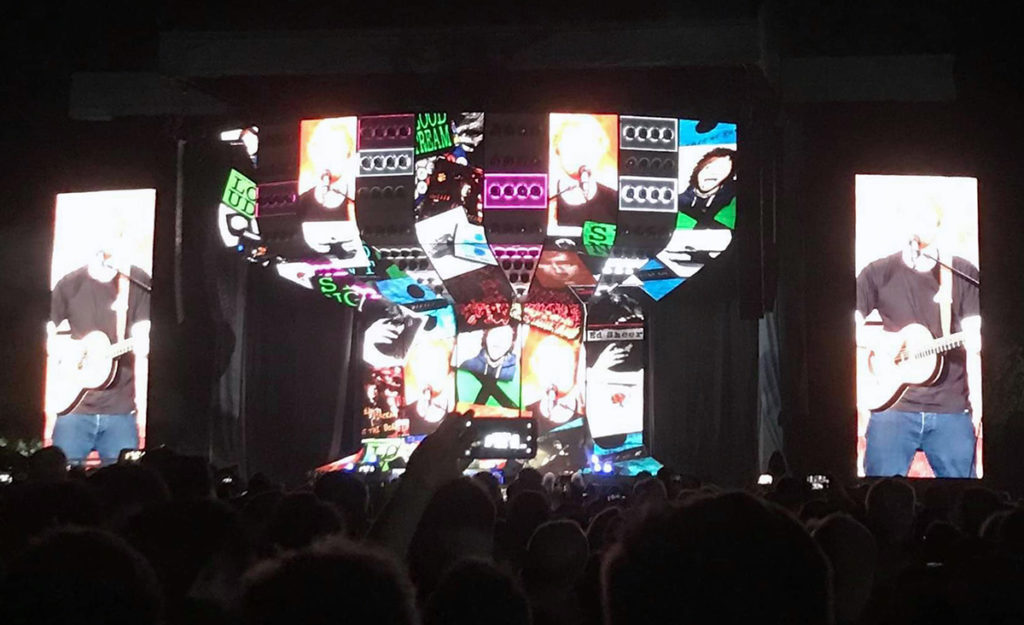 The set list for this performance read like a greatest hits. With such a back catalogue of tracks he's well known for. His setlist included some of the favourites from A Team, hits from Plus, Multiply and of course Divide as well as a few tracks from his most recent No5 collaborations Project and much more. 9 million people got to watch him perform on this sell out tour, he still stays so humble especially as he gushed to audience members that he was so happy to end the tour in his home town. He went on to say how weird but how cool it was to be back performing to such a big audience after his last gig there had been to a crowd of 100 people.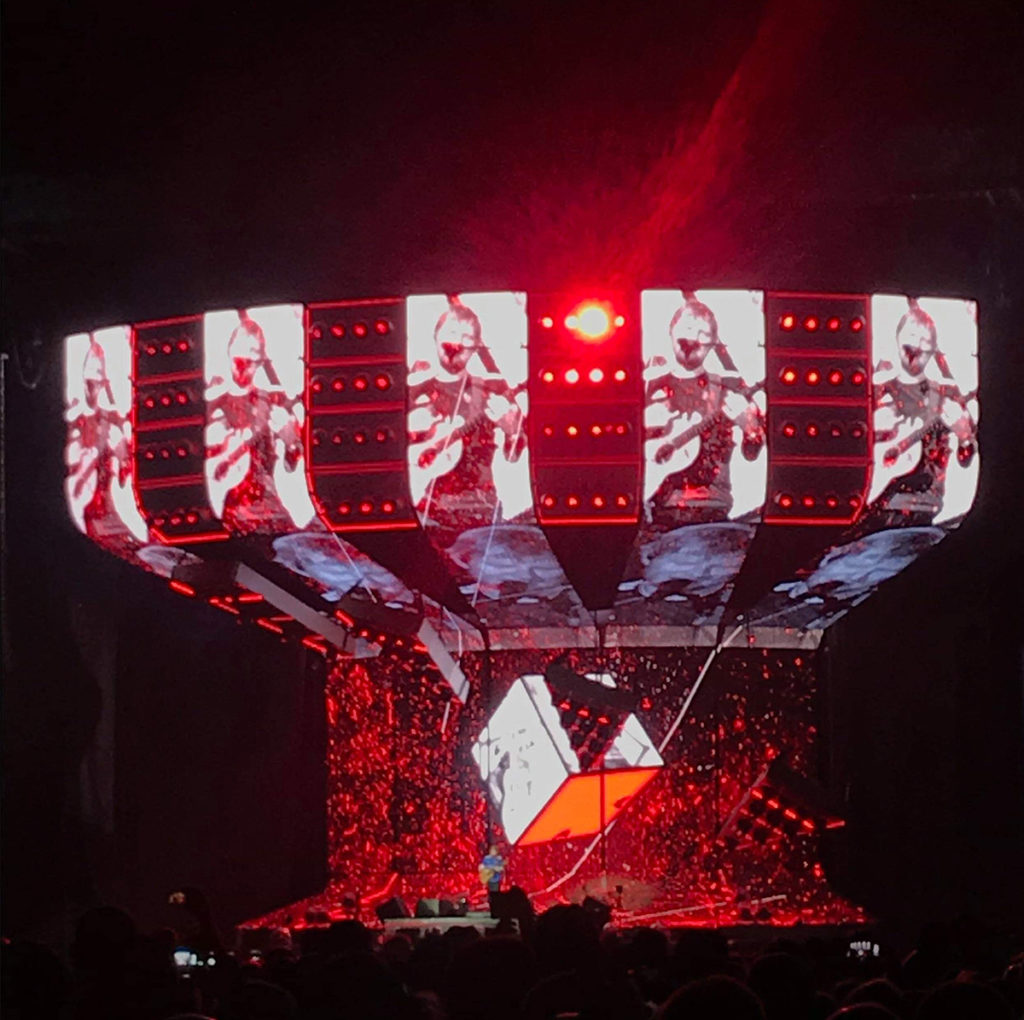 How times have changed for his shy and talented man who moved to LA, hated it then has remained settled in his hometown town for 7 years having recently secretly married his childhood friend and sweetheart.
I'm sure the gigs are a career highlight for Ed Sheeran, and after announcing an 18 month hiatus from touring it feels like the end of something special. He's been on the road for almost 3 years now, so it's well deserved. I'm looking forward to seeing what he can accomplish next when he returns.