Next week is our 5th wedding anniversary – I can't believe how quickly the time has flown by! Around this time every year I think back to what we were doing in the build-up to the big date, how I was feeling and what last minute bits we were pulling together.
One of things I think about a lot is my dress. Don't get me wrong, I loved my dress – but I do find myself walking by shop windows thinking "if I did it again then what would I pick this time?".
I'm not gonna lie, planning a wedding can be extremely stressful, especially if you already have a specific idea in mind that you want to recreate. Celebrity weddings are extremely glamourous, but come with a serious price tag – so one of the things I've noticed in recent years is the growing popularity of wedding dupes. That is shops recreating some of our favourite things celebrity weddings at a fraction of the price of the original. Going for a dupe isn't the most unique approach, but if you've had your eye on a particular celeb style and just have to have it, then with a dupe you most likely can!
Let's dive in and take a look at some of the best celebrity wedding dupes on the market right now
A second dress: Meghan Markle and Prince Harry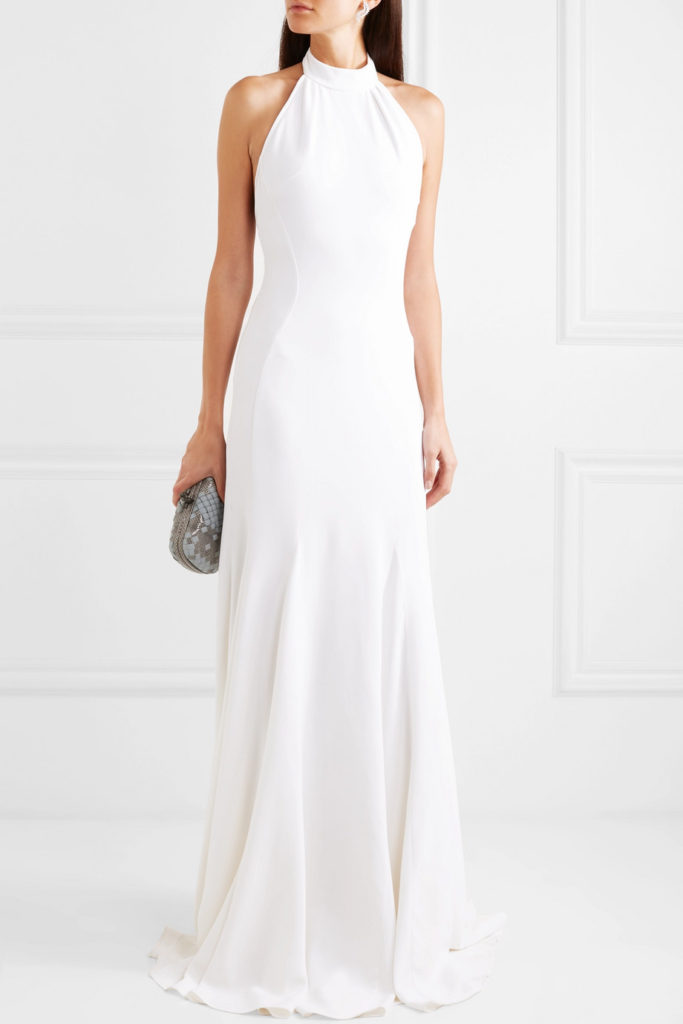 Although Meghan's original wedding dress was a classic, beautiful design, it was her second dress that stole the show for me. She changed in to an uber chic halter neck designed by Stella McCartney, a fitted floor length piece fit for a princess. Shortly afterwards ASOS released a dress which captures the same understated elegance with a more payday-friendly price tag of £120. Surprisingly, the actual dress is available to buy online for £3,500, but if that's over your budget, then a dupe could be the answer.
Upside-down cake: Kaley Cuoco and Ryan Sweeting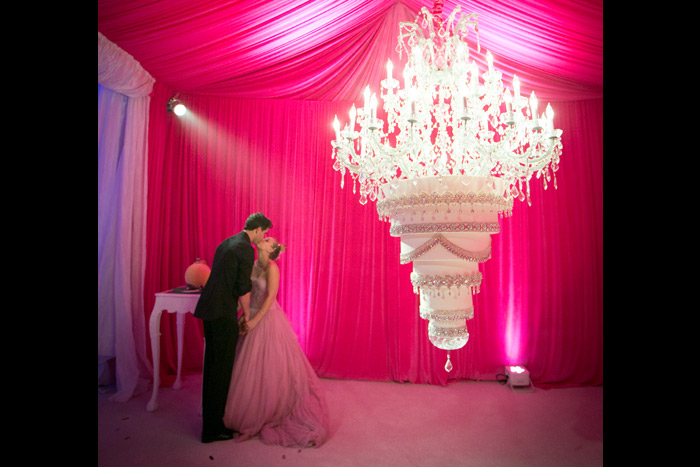 Kayley Cuoco's wedding cake was one of the most unique wedding creations I've ever seen. The tiers were assembled upside down and finished with a chandelier suspended on top. While most bakers might not want to brave such a daring design, The Butter End Cakery took Kayley's cake dreams and made them into a reality. Want to give your own wedding cake an a-list makeover? Ask your baker to let their creativity run wild with suspended tiers which can wrap around your wedding cake, adding a unique touch.
Platinum ring: Beyonce Knowles and Jay-Z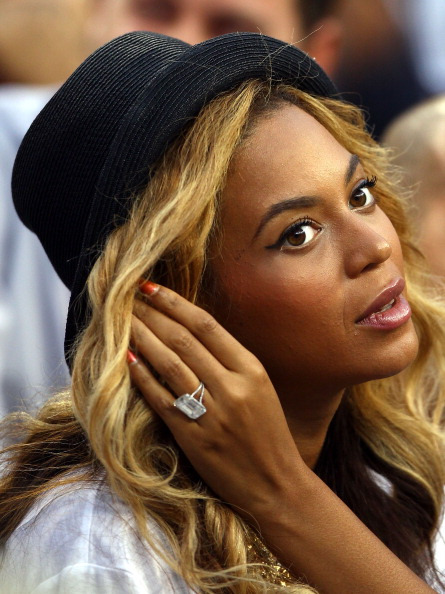 Not every man would feel comfortable heading into the jewellers and finding the perfect engagement ring for their partner, but Jay-Z picked a stunning Lorraine Schwartz 18 carat platinum ring with an eye-watering price tag of 5 million dollars. If you're looking to convey the same luxury look for a split shank band, and in terms of style emerald cut, or bespoke diamond rings are the best bet.
Diamond stud earrings: Meghan Markle and Prince Harry
Many of us are fascinated by royal weddings, from the glamourous gowns to the star-studded guest lists. So when the royal couple tied the knot back in 2018, The Duchess of Sussex wore the stunning yet simplistic Cartier 18 karat white gold and diamond galanterie stud earrings, and they complemented the timeless elegance of her fitted gown. The earrings were a perfect statement in line with her overall wedding day look, understated and simply ethereal. If you're still in awe of these beauties, then head to the online retailer Etsy where you'll find a similar pair for around £17 — a decent saving considering the originals cost £13,500!
Statement flower wall: Kim Kardashian-West and Kanye West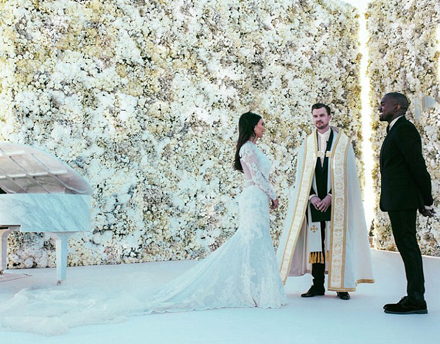 Looking for the most Instagram-worthy wedding décor? A statement backdrop could be the way to go, taking some inspiration from the celeb powerhouses Kim and Kanye. The couple marked their first moments of married life by posing in front of a wall of flowers, and the delicate toned blooms added to the ethereal ambience of their special day. While not all of us can stretch our budgets enough to accommodate such grand features, there's a few alternative ways to recreate this, and it will look just as gorgeous in your pictures. You could hire some flower lined arches, or line the walls of your venue with paper flower creations for a quirkier, less pricy option.
Have you recreated something from a celeb wedding at your own big day? Tweet me and let me know!
Happy duping!