It's super cold, the nights are starting to get a little brighter slowly and although I love thick wooly jumpers, layering up and wearing those cozy coats.  I'm looking to warmer weather already. Of course we've not seen the the ice and expected snow and I'm trying not to wish away time but the days are slowly getting lighter.  Spring is always my favourite season with the baby animals, the pastel colours that filter into our fashion and life. With this in mind I'm already starting to have fun researching and planning my wardrobe.
I recently received an email from a cool fashion site Justyouroutfit.com, so I thought I would check out some of their ladies going out tops. It seemed like the perfect time to pop together a quick wishlist from the site.
1. Gold Gem Detail Crop Top
I've chosen three items from their evening tops that I'm just loving the look of. The first top is actually my favourite and the top pic of the three. It's a gorgeous gold gem detailed crop top, that's actually giving me contemporary Sandie from Greece vibes with the structure and style. This beauty is perfect for an evening out on the tiles and is sure to make you stand out. It's perfect with a pair of high waisted black jeans or faux leather leggings, light jacket and heels. For an edgier look team biker boots.v
2. Black Puff Sleeve Blouse
This second top is a super flattering puff sleeve blouse. It has a relaxed peplum style which is great for any tummy cover up needed. The double circle detail at the waist feels Gucci inspired which brings a chic touch to the outfit and the puff sleeve style is a lovely feminine touch. It comes in a few different colours that would be great for a range of events and it's great to have teamed with jeans or leggings with heels for an evening out ready to impress.
3. Pink cropped Organza Sleeve Blouse
My final choice is the prettiest of all tops. It's this pink cropped blouse with organza sleeves. The material is light and the top has little tummy action with the crop style although I've seen this style of top teamed with a tight vest top too. It's young, fresh, super feminine and has that cool nod to the 90's too. The pyjama collar and puff sleeve keep it on trend though. Team it with denim jeans or maybe some high waisted leggings for an effortless look.
Let me know what your favourite going out top is from JustYouOutfit in the comments below or over on Twitter.
Happy buying!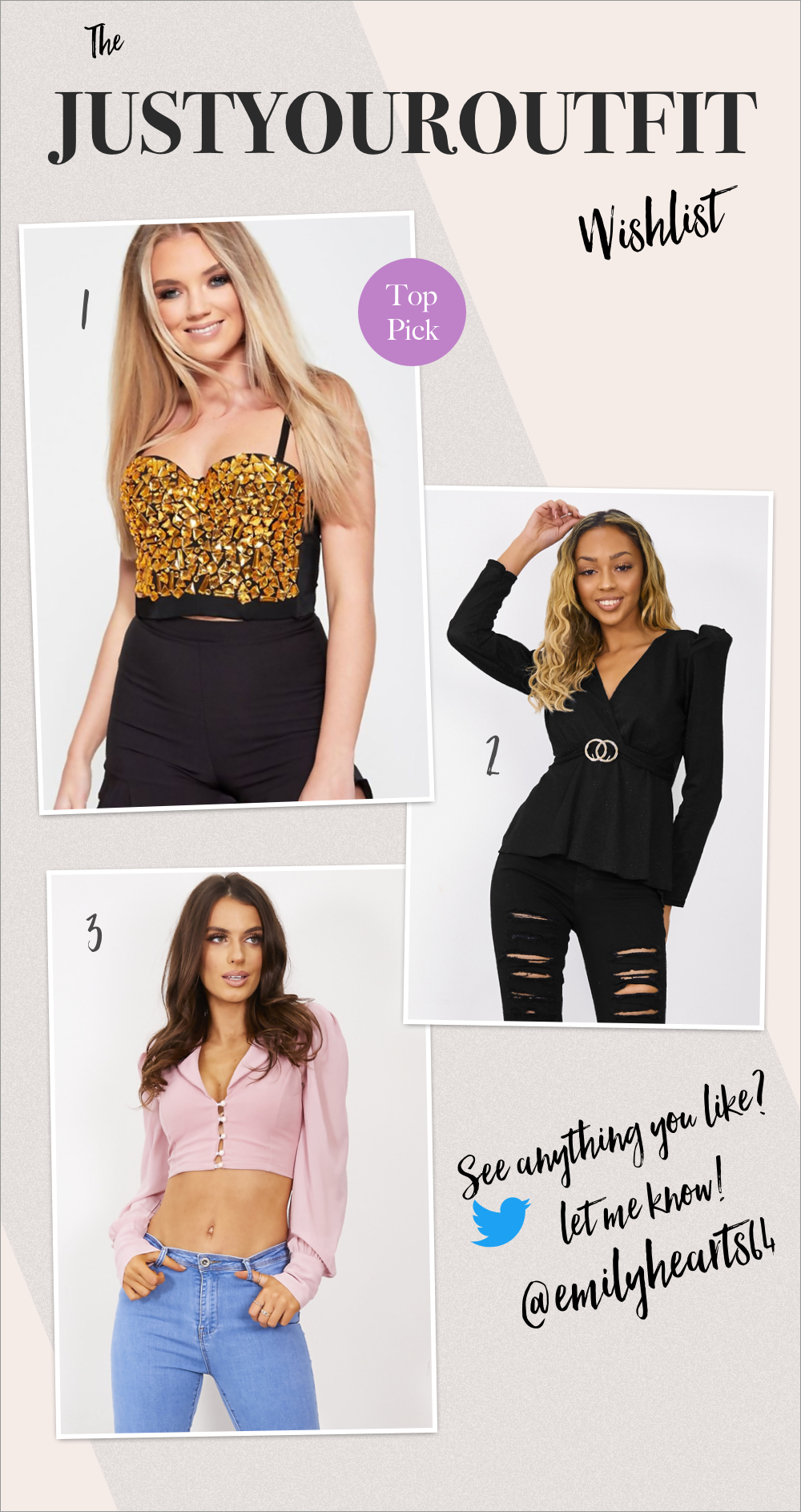 *In collaboration with the lovely people at Justyouroutfit