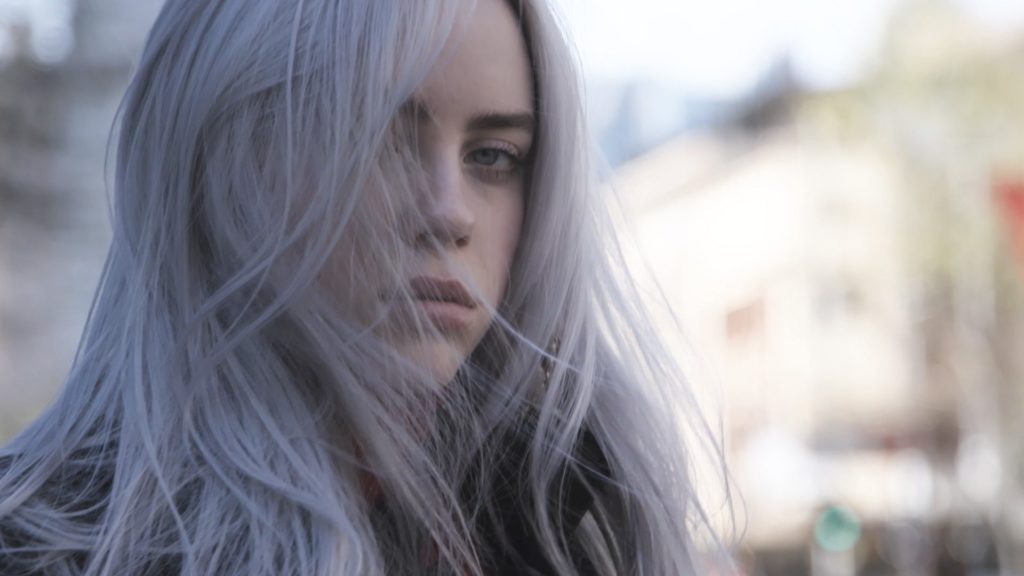 With all these storms hitting the UK recently, our play lists have been growing and are filled with some very atmospheric tracks. An artists that keeps getting played a lot is that of 18 year old American Billie Eilish, full name Billie Eilish Pirate Baird O'Connell. What a cool name! 
Think I must have been hiding under a rock when this track 'Ocean Eyes' was originally released in 2016 (via soundcloud and then via a record company). The angelic voice of a 13 year old Billie gently whispering the track, feels melancholy but beautiful. It was the first song to get her into the charts worldwide and got her voice and artistic skills noticed. The daughter of actors, Billie's a talented singer/song writer, along with her producer/songwriter and actor brother Finneas O'Connell. The same Finneas O'connell that was in the final season of American musical show Glee amongst other parts. 
'Ocean Eyes' was the third dabble into song writing and production together for the young sibling duo. They were writing with Finneas' band/ him solo (he's also has released music) in mind when this song came to fruition. They decided to give the track to Billie as he felt it suited her voice better.  Billie says the track was like he had plucked the words from her brain. She really connected with it as at the time she had a crush on a curly haired boy with blue eyes that you could fall into.
Finneas knew Billie had a great voice but at 13, having had several injuries and breaks from dancing her first chosen profession, she chose to see where they could go with singing. Her voice is effortlessly soulful and Finneas says most people have to stand to open their diaphragm but Billie sounds amazing just slumped on the couch singing. Billie recalls that Finneas promised to make her a star in two years and it's fair to say however cliche that was, Billie Eilish is taking the world by storm. 
Finneas has gone on to write for many musicians and is one of the most sort after writers at the moment but he insists he is the only writer for Billie. The siblings went on to write and release her debut album  'When We Fall Asleep, Where do we go?' in 2019 which they toured and this went platinum and multi- award winning. This month they've also just released the James Bond theme tune 'No Time To Die' for the new film of the same name. Such an exciting honour. The track spine tingly haunting. I can't wait to see what else is in store for these guys. 
I've included both songs so let me know your thoughts on these two amazing tracks in the comments below or over on Twitter. 
Happy Listening!