As we come to the end of February the turn of the year has been and gone. I hope Veganuary has lasted longer than just a month for many of my readers and you've started building great habits instead of New Years resolutions.
One of the good habits I'm trying to build is to live more sustainably, being wholly more aware of what I do and how I live might affect the world we live in. Hopefully I'm not alone – sustainable living has gone from being a hot topic to something we all have to pay serious attention to.
So in this post I want to look a few of things I've started doing to live more sustainably and share some tips along the way! 
Try plant based alternatives
When I went vegan 8 years ago it was a slow and gradual process. Honestly it was pretty tough back then. Quorn was the only widely available meat alternative and I never really liked it. Today the supermarkets are full of incredible plant based products from jackfruit, to coconut based alternatives or even  read to cook Tofu products which tastes so much better these days too. It's such a pleasure seeing all these new companies sprouting up on a regular basis and having so much more choice.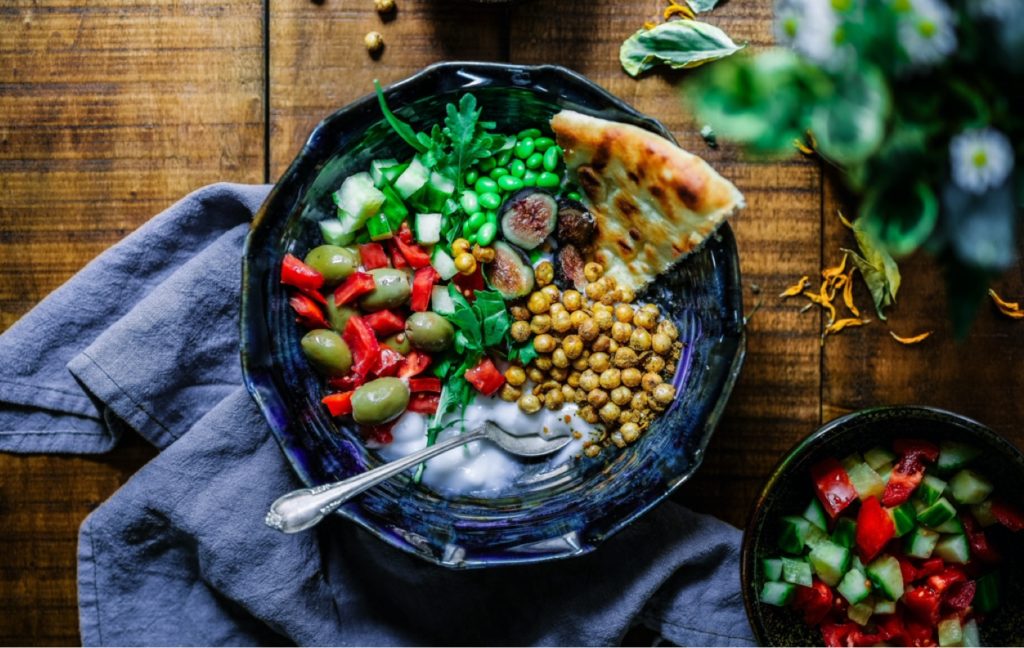 People go vegan for a variety of reasons – one of the biggest ones is that scientists have made it clear that moving to a plant based diet is the single biggest thing you can do live more sustainably. But that doesn't mean you have go all in, it's not for everybody, just having a day meat free is a great start and will still help to the environment  significantly – but I would encourage you to try some of the products. Pop down the Free from and the vegan alternatives isle in your local supermarket, Find some you like and have them every now and again instead of meat. See where it takes you.
I actually think we're only seeing the start of what's to come, and that lab grown meat or what's better known as cultured meat is going to change the game entirely in the next few years. At the moment lab grown meat is an expensive, experimental market – but there is enormous potential for these products – especially when they become cheaper and more widely available. While partnered with Veissmann, Futurist Dr Ian Pearson predicts that the majority of traditional Christmas dinners will contain lab grown meat in the next 30 years. What an interesting thought.  I actually feel (and hope) that this will be a lot sooner! 
Go Unpackaged
We're all aware of single use plastics and what a terrible idea they are, but when so many products in the supermarkets are sold in them, what choice do we have. Yes we can buy single produce items like peppers, bananas and carrots loose instead of in plastic bags, but things like shampoos, cereal, pasta etc come in plastic containers that aren't usually reusable. 
There are zero waste shops dotted around the country especially London, (and whole food shops like Planet Organic)where you can go and refill items, such as food items, washing and cleaning products. They're becoming more and more popular,  so let's hope they become more accessible in the future too. 
Use Bamboo and Reusable Alternatives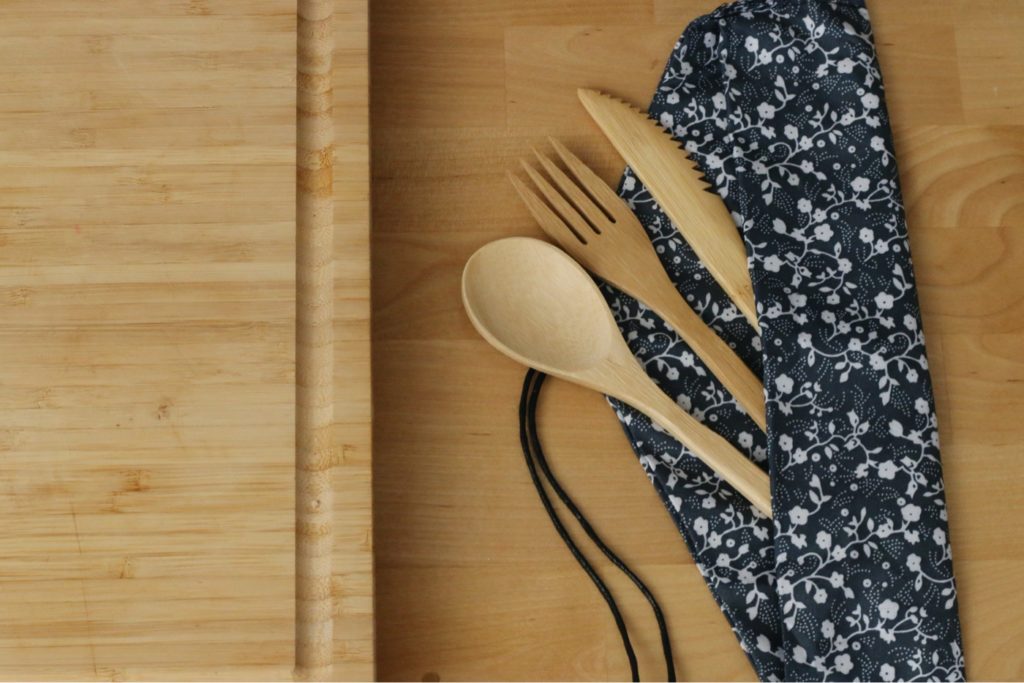 Everyone knows about utilising reusable cups and water bottles. You can get them just about anywhere, supermarkets, even well known coffee houses design and sell their own and give discounts for using one when buying a drink. Cutlery, and lunch boxes seem to be the forgotten ones though. Pasta salads from supermarkets bought on the go can be yummy but it's so not environmentally friendly. 
I recently got some Bamboo cutlery and a cool lunchbox. They're amazing, reusable, much more eviromentally friendly and kinda cute too. 
Fashion
Fashion is one of the biggest industries to pollute the world with disastrous consequences. It seems like recently there is a movement in fashion to make the industry more green, use more recycled products and be much more sustainable with designers like Stella McCartney at the forefront. It seems to be filtering through to the high street too with companies like Mansoon, H&M Consciuos, Levis, PACT, Reformation launching recycled or sustainable lines. People seem to be gravitation towards these lines too so It's definitely a step in the right direction.   We can do so much more than this too though. 
Here are some helpful tips so that you can help to be more sustainable too. 
Buy less fast fashion products

 

Do your research about where you shop and start choosing more ethical brands
Buy products that you know will last longer
Make better choices for clothing

 

More classic products and less trend orientated

 

Vegan isn't just about eating plant based it about having a vegan mind set. There are a lot more Vegan clothes and footwear seem to be launching and are a little more trendy than the stereotypical tie dye shirts of previous times.
Clothes swaps with friends so that even when you're done with items in your wardrobe, somebody else can enjoy them instead of them ending up in a land fill site.

 

Shop from vintage or charity shops – you can always find a bargain if you look in the right places.

 

Have a gradual change as it's more likely to stick.
I could talk about sustainability all day and for that reason it's good to note that all of these things deserve their own post. I'd love to write about each one of these things in a little more detail so do let me know if this is something that is of interest and I'll get to writing a series on this subject. In the mean time do let me know your thoughts on sustainability in the comments below or over on Twitter. 
Happy reading! 
*In collaboration with Viessman