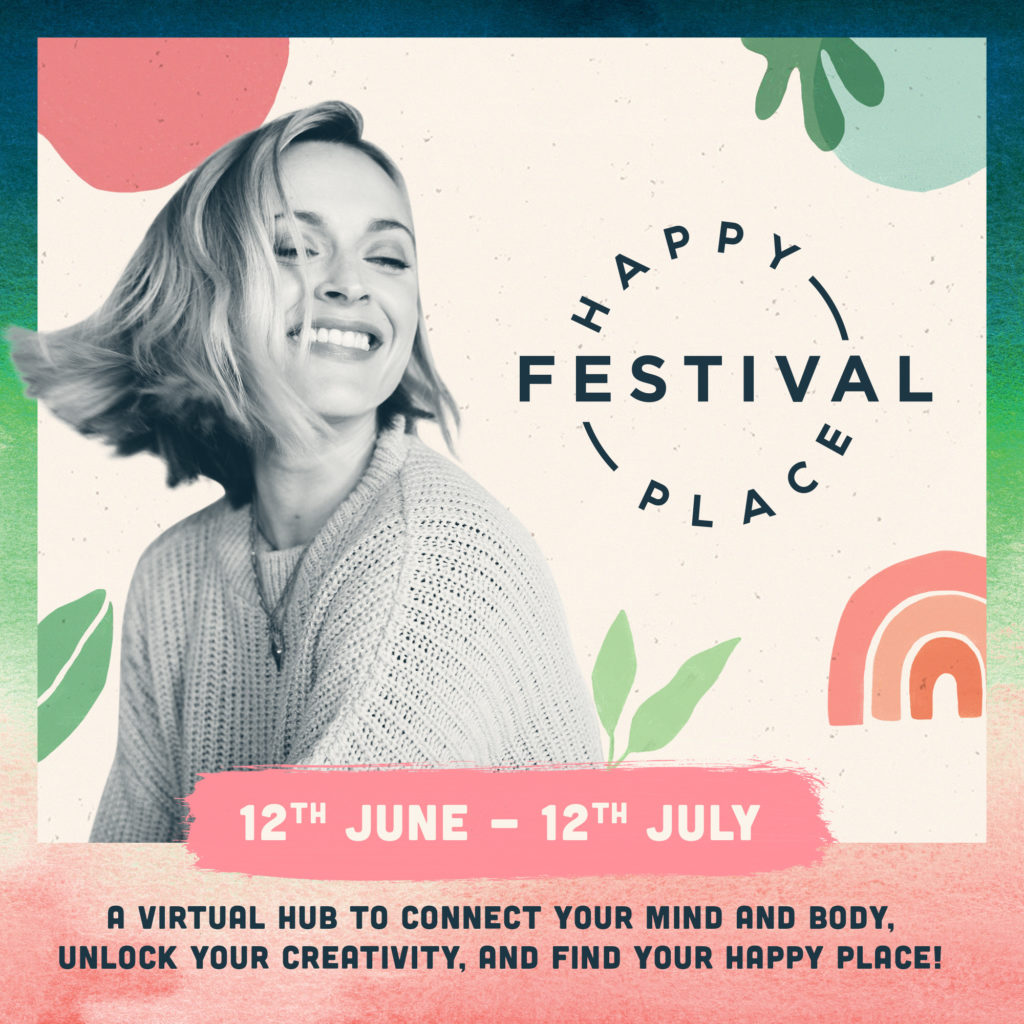 There are many things that we have missed out on being in lockdown in the past few months but sometimes it might have brought us experiences that we wouldn't have got to be part of fully. Happy Place Festival is a great example.
After the success of her Happy Place Podcast and book, Fearne Cotton started a 4 day festival that happened over two weekends just last year in both August and September. Described by Russell Brand as the 'Woodstock of Wellness', it was last year based in the tranquil surroundings of Chiswick House and Gardens. It's designed to be an event of escapism and immersion. There's an array of well known guests such as Joe Wicks, Dame Kelly Holmes to name but a few with classes and workshops of yoga, mindfulness, of fitness and good eating, personal advice and so much more.
Covid-19 has effected everything in the world. Being in lockdown has effected peoples mental health all over the world. Although we are starting to venture out a little more, for those that have had mental health issues for a while, the symptoms have certainly been heightened. For many it's the first time that they've experienced mental health related symptoms, so with this in mind Fearne brought the festival forward a few months and took it all online. The goal is to give everyone the tool to find their happy place.
This year the festival spans a full month and started on 12th June. You get to pick and choose what you experience and each class, tutorial, interview, performance, meditation etc is online to experience live but also to go back to and catch up with after the event has happened too.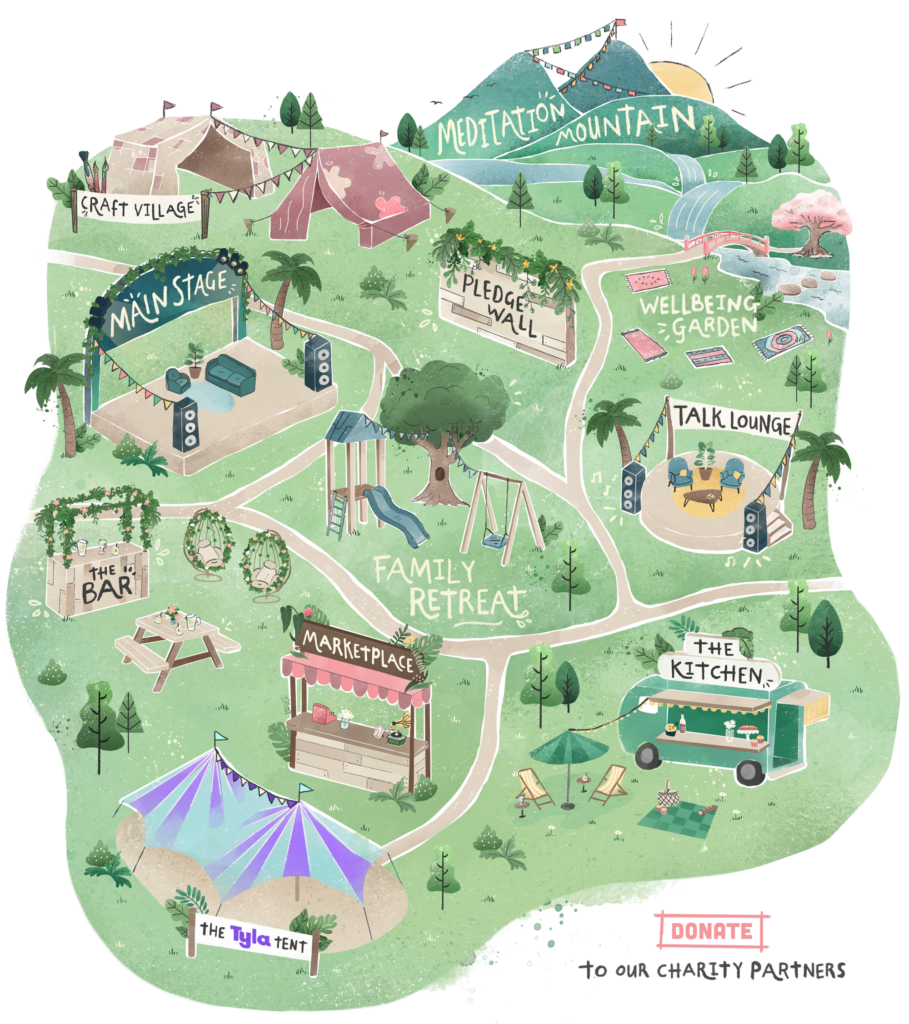 With an app and website with a map of the original event stalls decorated in watercolours that looks like it's been designed and drawn by Fearne herself. You navigate your way around the area, see the many events that are available across the month and then sign up for reminders for each. There's been interviews on current, relatable subjects with people from Professor Green and Frankie Bridge to Tom and Giovanna Fletcher. Sessions include meditation, yoga for your quiet time, and cooking with Mindful chef which has really made me think about trying it.
It's shaping up to be an inspirational month and it's one that I look forward to following every day and I'm sure it will be the same feeling for many people watching.
Happy Place Festival is brightening my days and certainly helping me through lockdown at the moment as I log in at least once a day. Let me know in the comments below your thoughts on Happy Place Festival and if you're following along too. 
Namaste!