I can hardly believe that we've been in our gorgeous Town House style home for almost two years this coming September. We moved in when I was heavily pregnant with our beautiful daughter and we've been in such a whirlwind since she arrived that we've had little time to put our stamp on the place. Now that the new build has had time to breath and to settle, we've started to pull together some style boards and wish lists for each room. As well as starting to think about decoration, art work for what each room should look like, I feel like we've realised that we want to try and make our home more practical for our young family and slowly start try to put some of our plans into motion.  Making our house feel like more of a sanctuary and a place we enjoy spending time in has suddenly become more of a priority. If there's one thing lock down had taught us, it's love your surroundings.
Overall, when I think about the house there's two different stages that I like to think about  – the decoration, the things that make it function well as a house in the short term. Then the ideas that can be changed and added to make the house amazing in the long term; the things that will make this house different from the other new builds in the area and maybe in the long run possibly even increase the value of the house too. 
Top floor
For decoration, we're after a chilled area for our master bedroom – there's an office in the same space and I'm looking to give that a similar feel – creative, relaxed and positive. In the long term I love the idea of putting sky light windows into the roof if it would be possible. We've had them in a few different properties that we've rented before so we'd love to recreate it and the top floor seems darker than the rest of the house. With this in mind I'd love to make the room lighter and at night be able to look up and out to the stars above as we fall asleep. Such a calming feeling in theory.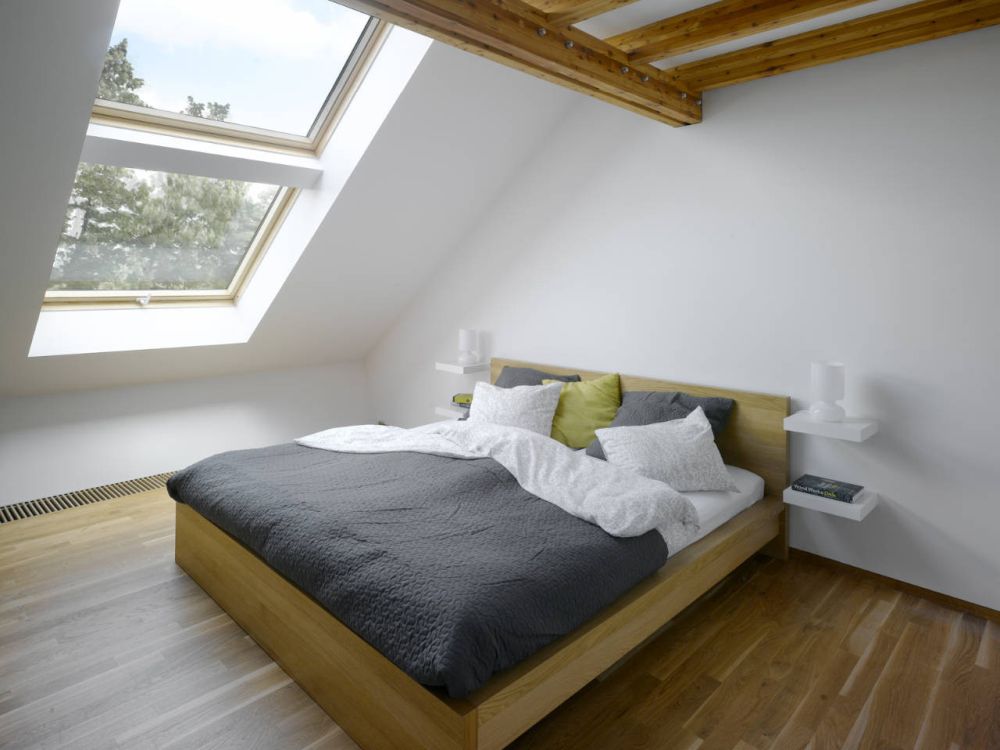 Middle Floor
The smaller bedroom downstairs has had a little work done on it already. We're constantly updating the little lady's room but we are after more of a fun colourful children's bedroom. It needs just a bit more styling to make it perfect. We'd love to put her stamp on it a little more and make it somewhere that she loves to be in. 
Our spare room currently has an office  that my husband uses and it has a bed for visitors to stay too. A multi-use space seems to be the way to go. We'd keep the home office that my husband has as he works from home but as a spare room currently it feels like there's a lot of unused space. We could use it as a second living room, they'll be an area for toys for our daughter. Then with a cozy double room and sofa bed that has hidden space for the bedding we'll still be able to have visitors if we needed to. It feels like the best of all worlds   It's a big ask for one room but we're getting to grips with how we can do that more with endless research. I love a good Pinterest board for gathering your inspiration and thoughts all into one space.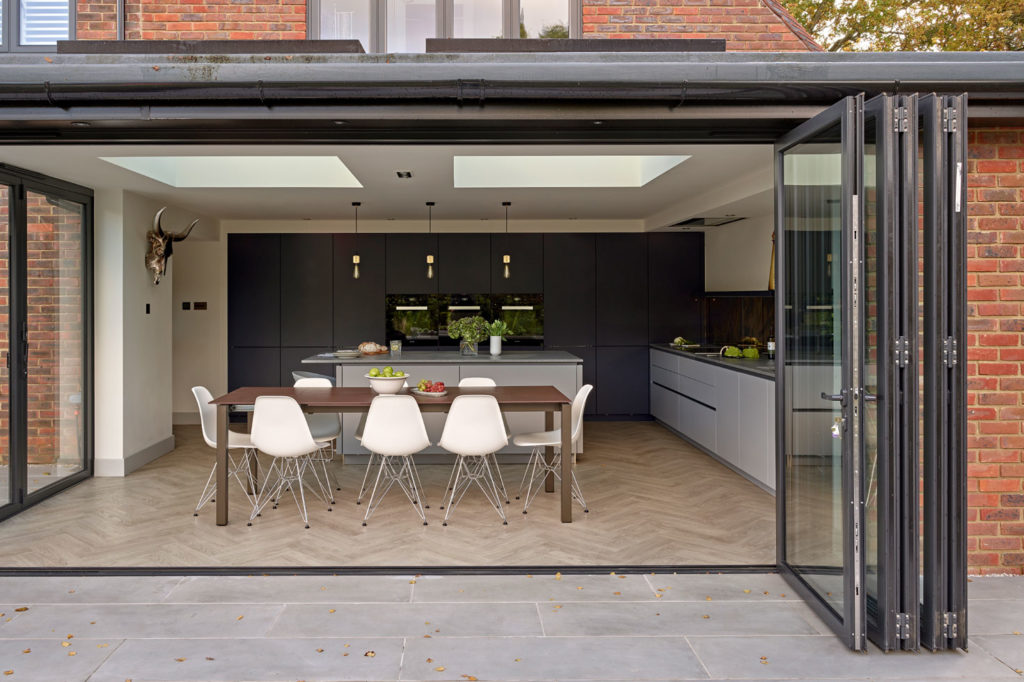 Bottom Floor
Moving quickly through the house down stairs, we love the current living room area but need it to be a little more styled. We love the idea of having wooden floors, it feels fresher and more spacious somehow without the carpet. It would be a little more practical too. Now that Lucy's walking and is a girl of mischief, we thought moving the television up onto the wall to make it more child friendly too.
On to the kitchen and this feels like it needs to be more family friendly. The space gets super hot when the suns out. In the summer the whole house temperature shoots up to 30 degrees or more, so air conditioning is really needed and something that we've already started the ball rolling with as the warmer summer weather is coming really soon.
Thinking from a long term perspective the kitchen could be extended slightly too maybe if there's space but also I love the idea of opening out the space a little more and changing out the windows to bi-folding black edged ones. They seem like they would suit the space better and the wooden flooring through the bottom floor of the house would really elongate the space. It would really feel like the outside space is becoming one with the house  and it would have a bit of a London Town house vibe to it too.
We've talked about a long term idea where we could have the extension as a second floor garden hosting area too so that you could still use the space that you loose from the garden area with the extension. I'm really interested in this idea and I've already started to research the different ways that it could be constructed. We'd need to get into contact with some toughened glass suppliers in the UK  like those from TuffX to learn more about all of our ideas.
Let me know what you think of ideas to make the house more of a home or if you have any of these in your homes yourselves. I'd love to hear your thoughts in the comments below or maybe over on Twitter. 
Happy 
*In collaboration with the lovely people at TuffX