2020 was no joke, and that's putting it mildly. 
We started the year thinking it was going to be no different really from any other, then as we got to the start of February the year began to unfold differently. And while it's been a really challenging time, we've had to focus more on the positive moments. 
Being at home more than normal has meant that we've missed out on normal things, but we've also spent a lot more time together as a family, valuable time, just the three of us. Time when my husband would normally be commuting to London for his job have been spent together enjoying walks around our area. The Summer was spent outdoors enjoying the sun at the park, exploring the woods in the mud, and seeing animals. And though that's meant less time with people that we would normally see on a weekly sometimes daily basis, I'm grateful that my daughter has really got to know her daddy, and they've built a really happy relationship. Hearing them running around the kitchen laughing and giggling, or enjoying the baking that we all do together. She's a real daddys girl. It's heartwarming but also a little bittersweet when we catch her saying we're her best friends. We'd always envisioned that at this age she'd have loads of tiny friends to play with but that's not really happened on the same level. There are a few people she's met from a distance but it's not the same these days. Happy things to look forward to in the future though.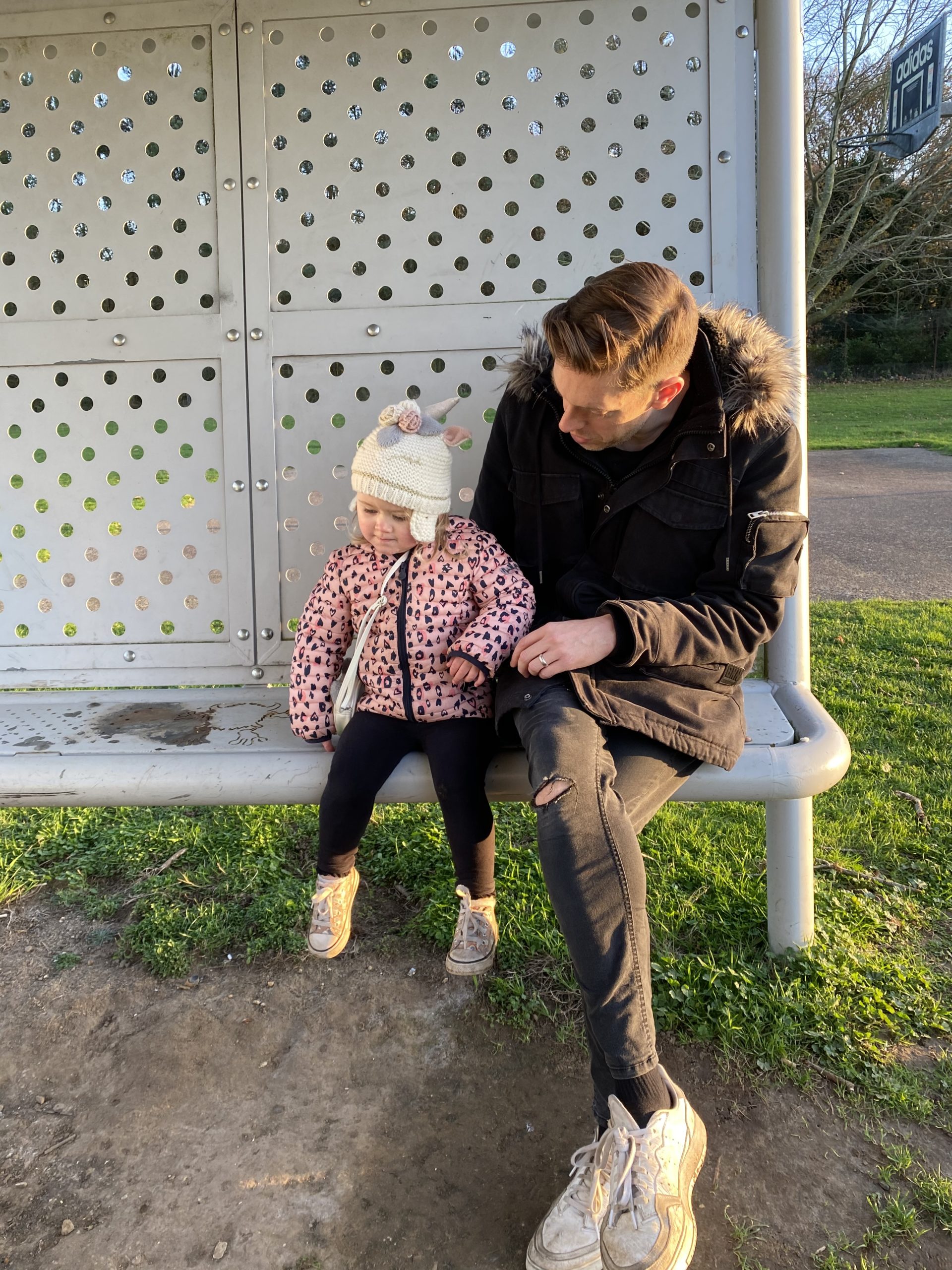 While we've been spending more time at home I've really enjoyed doing more to our house. Organisation around the house has started to become a bit more of a friend. When everything has its place then the house feels more put together, more organised, and then you have space to pop in accessories and make it feel more homely. Having a project like this to sink my teeth into has really helped me deal with the world's current circumstances though too. We can see my home taking place slowly and that makes everyone feel good. It just makes us both as a couple feel like I want to do more though. 
For me, I've been looking forward to going back to work. I've been spending time on my site once again, and with that comes making some more interesting decisions to do with the direction of the site and maybe finally a niche. I've been more into health and wellbeing due to the situation we find ourselves in, working hard to keep my and my family's health, both physical and mental in peak condition.  I've also found that meditation and exercise, getting outside helps with wellbeing and I would love to write more about this and share some of the things that I have learned in the past few months. 
I've also started a Personal Training course through NASM. It's been difficult to work around looking after Lucy but I'm not sure I would have quite the same opportunities if we hadn't been at home so much. I'm looking forward to completing the course I've decided to go back with teaching exercise for older people, as it's what I know. I would also love to work with Pre and Postnatal women. A woman's body goes through such a lot when you're growing another person. When your little one is finally here, you can sometimes find that your health falls by the wayside. That amazing body that's grown a human, given life to another, can seem unrecognisable in someways with extra scars, and weight and movement you didn't have before. I want to work with ladies and give them confidence in their health. 
I'm looking forward to making some of these things happen in the next few months. What have you been reflecting on from 2020 and what are your goals for 2021? 
Happy New Year.